Jan. 27, 2018
Weichai diesel generator sets are widely used in ships, defense, communications, petroleum, medical, mining, field rescue, agriculture and animal husbandry and backup power supply.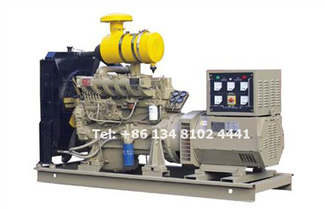 Features of Weichai diesel generator sets:
1, The generator set uses Diesel engine produced by Shandong Weifang Weichai Power Co., Ltd. as driving force, supporting well-known brand generators.
2, The unit power range: 24 ~ 150KW.
3, Low fuel consumption, low emissions, low noise.
4, Excellent unit performance, advanced technology, reliable work, easy maintenance.
5, High precision pressure regulator, dynamic performance, compact structure, long service life.
6, Environmental adaptability.
7, Start quickly, and can quickly reach full power just a few seconds.
8, Diesel generator sets has the lowest overall cost of construction and power generation.
9, Rich product category. Classify by types: marine generator sets, land-based generator sets; By functional structure: the use of automation units, rain shed units, low noise units, trailer mobile power plant units; By industry: Civilian use generator sets, military generator sets, oil field generator sets, telecom generator sets and so on.
We are one of the leading Weichai Generator Set Suppliers. Welcome contact us at any time for more information.