Nov. 10, 2018
On August 1st, 2018, We signed 1 set 600KW 750KVA Cummins container type silent diesel generator set contract with our Ethiopia client. The customer first contacted us in July this year.
We were very happy when we received the customer's inquiry. According to the customer's request, we timely gave the quotation, so that the customer had a good impression on us. Through communication, the client trusted us and asked us to send proforma invoice to him and then paid us 30% by T/T deposit. We arranged production for our customers as soon as we receive the deposit. The delivery period is one month. For the configuration of diesel generator, see the table below:
Diesel Generator Set Specifications

Item name

600KW silent diesel generator set

Model

XG-600GF

Type

Silent type

Alternator brand/model

SIEMENS / Alternator

Frequency/Speed

50Hz/1500rpm

Voltage

380/220V

Rated current

1080A

Power factor

0.8 Lag

Dimension

6000 x 2750 x 2800mm

Weight

11500kg

Noise level at 7 meter

70dB

Accessory:

24V Battery, silencer, a set of special tool

Engine Specifications

Engine brand/model

Cummins / KT38-GA

No of cylinder/arrangement mode

12-cylinder / V-type

Intake System:

Turbo-charged & air-to-air-cooled

Bore and Stroke:

159*159mm

Displacement/Compression Ratio:

38L/14.5:1

Speed Regulation:

Electronic speed regulation

Start System:

24V DC

Cooling System:

Forced water cooling

Alternator Specifications

Alternator Brand/Model:

Siemens / IFC2 451-4

Voltage Regulation:

AVR automatic voltage regulation

Excitation Mode:

Brushless self-excited

Protection Grade:

IP23

Insulation Class:

H

Controller Specifications

Controller Brand/Model/Place:

SmartGen / 6110 / China

Screen:

LCD display

Language:

Chinese / English / Spanish / Russian / …

Type:

AMF automatic operation

Operation:

Automatic start and auto mains failure control module

Function:

Data measurement and protective alarm,etc.

Warranty

1 year or 1,000 running hours quality warranty after delivery, whichever is sooner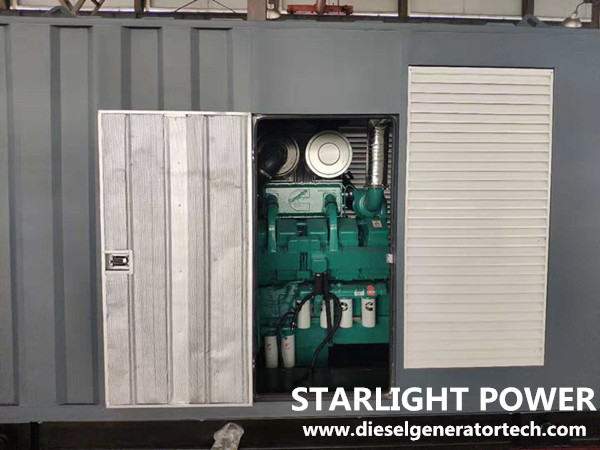 After the genset is finished, the customer comes over to check the goods, our engineer starts the generator set in the factory for debugging until the unit runs well, the following is the debugging video:
https://www.youtube.com/watch?v=_AgdmX9QEhI
Our customer was very satisfied with the diesel genset after inspection, and immediately placed another order for 500kw and 1000kw diesel generators, which are the same configuration as the 600kw, Cummins diesel engine, Siemens generator and SmartGen controller(HGM6110).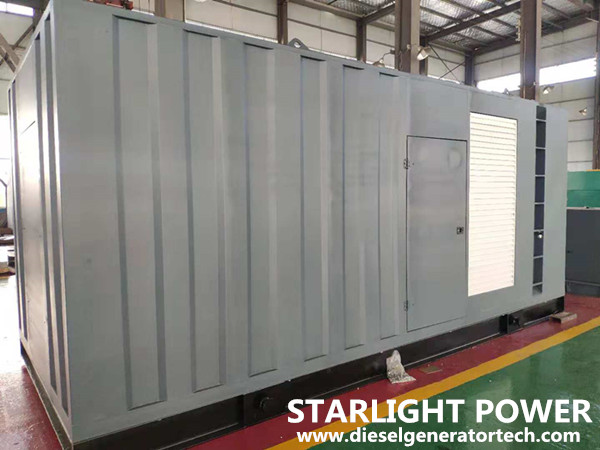 Now we are doing export packing and will deliver it to the client's designated warehouse in Shanghai Port in November 15.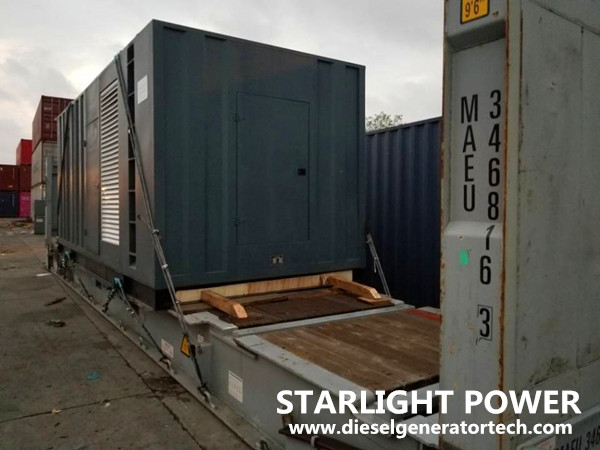 Our customers choose our starlight generator not only for our brand, but also for our quality. As a professional supplier with 43 years of experience in generator production, we have been committed to providing customers high quality products with competitive price, enabling customers to believe in us and cooperate with us for a long time. We are very grateful to our customer for his choice.
The materials used by Starlight company are always good materials. We use thick steel plate to make sound attenuated enclosure which is moisture-proof, rust-proof, and water-proof. The sound box is equipped with intake and exhaust system.
Why Choose Cummins Generator?
Cummins is in the world largest company today in the design, production and sales of diesel engine and compressed natural gas engines. Cummins has invested more than one hundred and forty million dollars in China, covering Dongfeng Cummins Diesel Genset and Chongqing Cummins Diesel Genset.
All Cummins products comply with ISO 3046, ISO 4001, ISO, IEC 34-1, 8525 GB1105, GB/T 2820, CSH 22 0530-2, VDE and YD/T 502-502 "Special Technical Requirements of Diesel Gensets Only for Communication Purposes" and other standards.
Characteristics of Cummins generator
1. Good quality, small volume, light weight, low fuel consumption, low noise, big output power and reliable performance.
2. Reliable stability, economy, power performance, durability and environmental safety.
3. Offer a warranty of the global "Three Guarantee". Spare parts supply and maintenance is convenient.
4. Adopt electronic governor, with protection functions such as alarm and automatic parking for too high temperature in the cooling water, too low oil pressure or too high speed.
We can provide 20KW to 2400KW power generating sets with Cummins diesel engine. If you are interested, contact us at: sales@dieselgeneratortech.com.