Aug. 28, 2020
Recently, Starlight Power exported one unit 500KW Cummins silent containerized diesel generator set to Saudi Arabia, the customer has received it. It is our honor to cooperate with the customer, thanks for the cooperation!
This 500KW diesel generator set is configured as follows:
Diesel engine: Cummins KTAA19-G6A
Manufacturer: Chongqing Cummins Engine Company Ltd.
Type: 4 stroke, in line, turbocharged & air to air intercooled
Displacement: 19L
BoreXStroke: 159X159mm
Compress Ratio: 13.9:1
No. of Cylinder: 6
Fuel System: Cummins PT
Frequency/speed: 60Hz/1800rpm
Standard: BS-5514 and DIN-6271 standards are based on ISO-3046.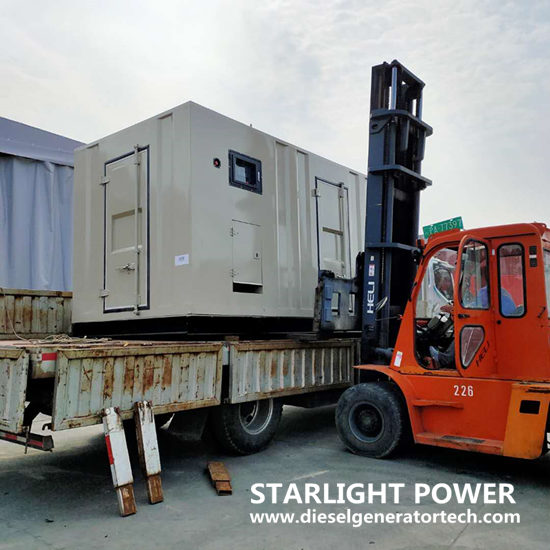 Alternator: Shanghai Kepu TFW2-500-4A
Manufacturer: Shanghai Kepu Generator Equipment Co., Ltd
Alternator capacity: 625KVA
Protection level: IP22
Insulation class: H
Efficiency: above 95%
Bearing: Single bearing
Type: Brushless and self-exciting
Voltage regulation: AVR
Controller: SmartGen 6110
Manufacturer: SmartGen(Zhengzhou) Technology Co., Ltd.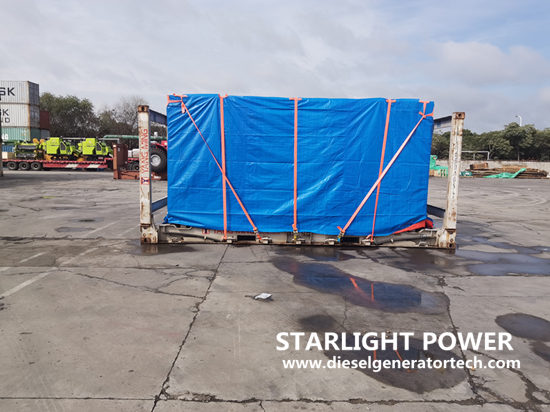 Performance characteristics of Starlight silent containerzied diesel generator set
1.The noise reduction standard conforms to ISO standard.
2.Good ventilation system and thermal radiation prevention measures ensure that the unit always works at the appropriate ambient temperature.
3.Super large capacity fuel tank for 8 hours of continuous load operation
4.The use of special noise reducing and silencing materials can greatly suppress the mechanical noise.
5.Efficient damping measures to ensure stable operation of diesel generator set.
6.Special observation window and emergency stop button are set at the appropriate position of silencing shell to facilitate operation and observation of unit operation.
7.Rain proof and silent set for outdoor use.
Soundproof box structure
1.Corrosion protection
Box made of cold rolled steel plate;
Steel door locks, hinges and fasteners;
Zinc phosphate and polyester powder coating treatment, durable appearance as new.
2.Good maintenance contact
Large size door, air resistance rod;
Panel lamp and maintenance lamp;
The oil pipeline leads to the outside of the compartment.
3.Superior security
The built-in muffler independent of the equipment makes the operation safer and the appearance more beautiful;
The sound insulation observation window is easy to observe the operation condition of generator set outside the chamber;
External emergency stop button;
High efficiency, flame retardant and sound-absorbing materials are pasted inside the compartment.
4.Convenient transportation
Skeleton structure, modular design;
High strength sound box chassis;
The upper part of the silent compartment is provided with lifting ears.
5.Good acoustic effect
The noise level of generator set is 75dBA at 7m.
Thanks to the customer's recognition of our products, Starlight will continue to provide customers with quality-assured diesel generator sets. If you are interested in our Cummins generator set, contact us by email: sales@dieselgeneratortech.com