Jan. 17, 2023
At present, China's generator set industry is in an important period of product structure adjustment. Product price is no longer the key factor determining the market. Intangible assets such as brand, technology and service have gradually become the focus of the consumer market. Industry experts believe that before adjusting the product structure, the generator set enterprises must have a clear understanding of the problems existing in the development of the industry and adjust the product structure according to the problems.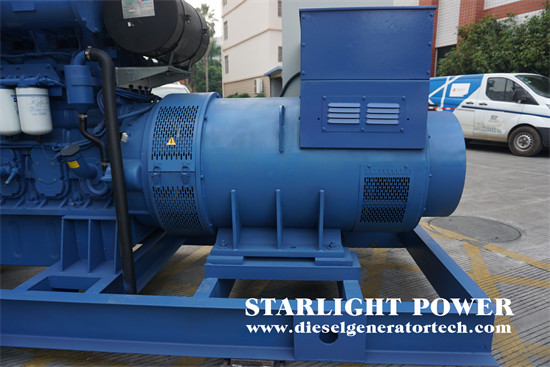 From the development of Chinese diesel generator industry in recent years, first of all, the overall scale advantage is not prominent, the output is large but the efficiency is low, the manufacturing system is uneven, and the overall water is not high; Secondly, the brand awareness of industrial products is not high, and the market competitiveness is weak; Third, the power generation unit enterprises are generally weak in independent innovation, lack of competitive advantages at the high-tech level, and some core technologies still rely on foreign countries; Fourth, the phenomenon of low-level repetitive construction in the industry is still serious, and the situation of irrational competition has not been fundamentally changed; Fifth, the industry testing technology and equipment are relatively backward.
The above are the main problems in the development of the domestic generator set industry. The development of any industry, including the domestic generator set, is not afraid of problems, even if there are problems. What we need to do now is to face the difficulties, find the right solution to the problem, and promote the further development of the entire industry in the process of constantly solving the contradictions.
With the advancement of industrial construction, the requirements for the quality and performance of equipment in the application field of generator sets are becoming higher and higher, and the competition in the future market will become more intense. As a senior generator set manufacturing enterprise in China, Starlight Power Generation Equipment believes that in the face of increasingly diversified market demand, generator set enterprises should actively grasp the market trend, increase R&D and innovation efforts, improve product quality and added value, enhance market adaptability, and promote leapfrog development of enterprises.
As a professional diesel generator manufacturer, we always insist on using first-class talents to build a first-class enterprise, create first-class products, create first-class services, and strive to build a first-class domestic enterprise. If you would like to get more information welcome to contact us via sales@dieselgeneratortech.com.