Jan. 01, 1970
Dingbo Power Generation Equipment and Chongqing Yihao Construction Machinery Co., Ltd. successfully signed 10 sets of Chongqing Cummins container generator sets, including 5 sets of 300KW generator sets and 5 sets of 500KW generator sets. These Cummins generator sets are used for emergency standby power supply of Xinjiang Karamay Project, with a total transaction amount of nearly 3 million yuan.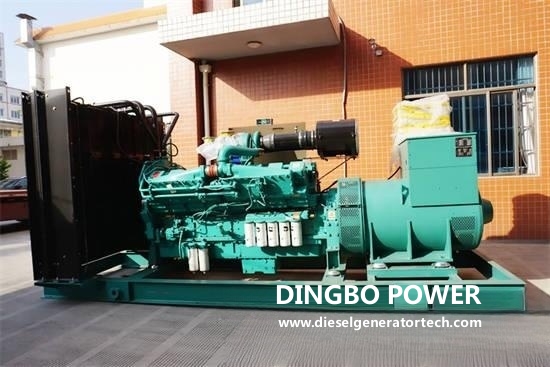 Chongqing Yihao Construction Machinery Co., Ltd., founded in 2005, is a company mainly engaged in construction machinery and parts, cranes, heavy truck parts and other projects. The Cummins generator set purchased by the customer in Chongqing this time adopts a silent cabinet, which has the characteristics of noise resistance, sand prevention, rain prevention, high temperature prevention, etc. In the protection system of the unit, the Cummins generator set can protect the parking lot and has the audible and visual alarm function in the case of ultra-high water temperature and oil temperature, low oil pressure, charging fault, unit overspeed, etc. In case of power failure or emergency, the unit can automatically start the equipment. After startup, normal power supply can be realized within 10 seconds. After Bingqian recovers mains power or the emergency situation is eliminated, the unit can shut down automatically.
In addition, Dingbo power generation equipment also provided the Chongqing customers with pure spare parts, technical consultation, installation guidance, free debugging, free maintenance, unit transformation and personnel training of Cummins diesel generator sets. Therefore, Chongqing Yihao customers are highly satisfied with this cooperation and are willing to cooperate for a long time.
Dingbo Power has advanced testing equipment, modern production technology, professional manufacturing technology, perfect quality management system, and strong technical research and development capabilities. It can provide 3KW~2500KW various specifications of ordinary, automatic, four protection, automatic switching, low noise and mobile generator sets, high quality and low energy consumption to meet the diverse power needs of customers, and can also meet users with different voltages and different frequencies. It is required to create a parallel power supply system for multiple units. If you are interested in our product or any question on generator, welcome to send email to sales@dieselgeneratortech.com.