Dingbo Power Won The Bid For Diesel Generator Procurement
Jan. 01, 1970
On May 8, Dingbo Power received the letter of acceptance of the diesel generator unit procurement project of Xuyan Yunjia Branch of the Mechanical and Electrical Engineering Project Department of the Second Branch of Sinohydro Bureau 4 Co., Ltd.

Sinohydro Bureau 4 Co., Ltd. is referred to as Sinohydro Bureau 4. Founded in 1958, it is subordinate to China Water Resources and Hydropower Construction Co., Ltd. It has successively undertaken and participated in the construction of more than 70 large and medium-sized hydropower stations, such as Liujiaxia in Gansu, Longyangxia in Qinghai and the Three Gorges of the Yangtze River, with a total installed capacity of more than 20 million kilowatts, making outstanding contributions to the development of China's hydropower industry.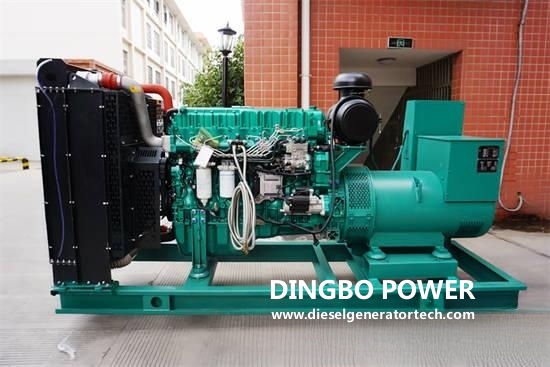 This bid is the affirmation of Sinohydro Fourth Engineering Bureau Co., Ltd. to Dingbo Power. Dingbo Power will continue to adhere to the purpose of "pursuing excellence, creating perfection", carry forward the spirit of "pragmatic creativity, pioneering, unity and hard work, and dare to be the first", adhere to the serious work policy of "treating people with sincerity and exchanging heart for heart", and rely on high-quality products and good services to feed back the care and support of users. For more details, please contact us with sales@dieselgeneratortech.com.