Dingbo Power Won The Bid For 800KW Passive Generator Unit
Jan. 01, 1970
On May 4, DingboPower received the Letter of Acceptance from Liuzhou Ronghe Real Estate Development Co., Ltd. for the procurement of diesel generator sets for Liuzhou Tianyu Block B. The winning diesel generator set brand is 800kW inactive generator set, which is equipped with inactive engine and Engel generator. Dingbo Power will do the follow-up work in strict accordance with the requirements of the bidding documents and the national construction acceptance standards.

Liuzhou Tianyu is located in the central section of Hedong CBD, an important landscape area of Liuzhou City "Baili Liujiang", and an important part of Hedong riverside landscape project. It is a core area integrating Liuzhou administration, finance, commerce, culture, education, tourism, leisure, entertainment and residence. As the most advantageous out-of-print riverside landscape section in Liuzhou urban area, Liuzhou Tianyu covers an area of 225.33 mu. It will be built into a "super land king" of 500000 square meters, with a total investment of about 5 billion yuan. It will integrate commercial operation, cultural entertainment and high-end housing, and create a unique high-end boutique real estate benchmark project in Liuzhou.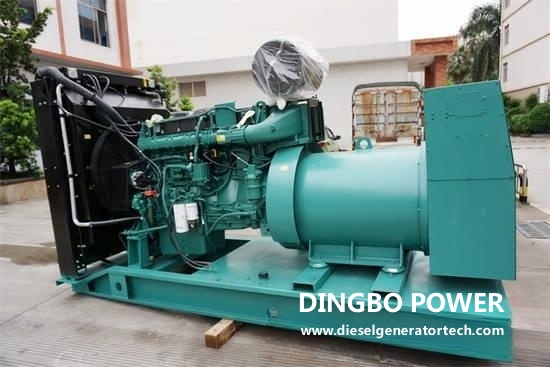 Wuxi Power Co., Ltd. is a large enterprise that has developed and produced internal combustion engines, turbochargers, diesel generator sets and their components, which was restructured from the original Wuxi Power Plant with a history of more than 70 years. Its application of advanced internal combustion engine core technology to transform 135 series diesel engines has formed its own characteristics and advantages. The introduction of British Holset turbocharging technology has significantly improved the power, reliability, economy and other indicators of 135 series turbocharged and intercooled diesel engines. The power of 6-cylinder and 12-cylinder engines has reached 260 horsepower and 500 horsepower respectively, which is in a leading position in China. For more information about the product introduction and the latest quotation of the motionless generator set, please contact us with sales@dieselgeneratortech.com.