Dingbo Power Won The Bid For 1000KW Diesel Generator Set
Jan. 01, 1970
On January 9, 2017, Dingbo Power received another good news of winning the bid and received a bid notification from the bidding company regarding the women's prison in Guangxi Zhuang Autonomous Region. The winning unit brand is: Ricardo diesel engine with Dingbo Power generator, with a power of 1000KW. Dingbo Power will sign a contract with the user within 30 days and fulfill the contract in accordance with the requirements and commitments of the bidding documents.

On this day of bidding farewell to the old and welcoming the new, this bid is a strong affirmation of Dingbo Power by the women's prison unit in Guangxi Zhuang Autonomous Region. In the new year, Guangxi Dingbo Power Equipment Manufacturing Co., Ltd. will make further efforts, adhere to the purpose of "pursuing excellence, creating perfection" and the serious work policy of "treating people with sincerity and exchanging hearts", to bring higher quality products and services to users.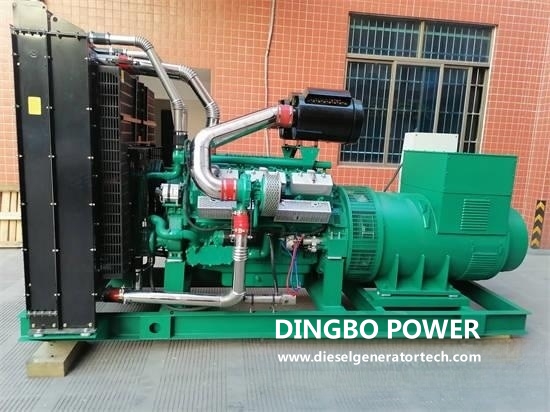 The diesel engine of the Dingbo Power series Ricardo generator set is a 4-stroke, water-cooled, inline, and swirl (direct injection) high-speed diesel engine imported from the UK Ricardo technology. It has advantages such as good power performance, economy, good starting performance, low emissions, and low energy consumption. It is an officially authorized product of Ricardo Company, with superior performance, better quality, and more guaranteed service among similar generator products. It is a recommended product by the Starlight Ricardo generator unit department.
Guangxi Dingbo Power Equipment Manufacturing Co.,Ltd. has 64 sales and service departments across the country, providing users with one-stop service of design, supply, debugging and maintenance at any time. Looking forward to your inquiry, please send email to us for details sales@dieselgeneratortech.com.