Jan. 01, 1970
On October 18, Dingbo Power and Guangxi Jiahe Real Estate Group Co., Ltd. successfully signed the procurement and installation project of generators in Buluo River District I of Jiahe City. The project purchases one 800KW diesel generator set, which has the advantages of low fuel consumption, large torque, easy starting, convenient operation, etc., and is welcomed by users.

In addition, Dingbo Power is also responsible for the environmental protection and noise reduction of the generator room of the project. The service content includes installation of ceiling acoustic cotton, wall acoustic cotton, sound insulation door, aluminum alloy louver, air inlet and exhaust noise elimination settings, air guide cover, oil way and water treatment, etc.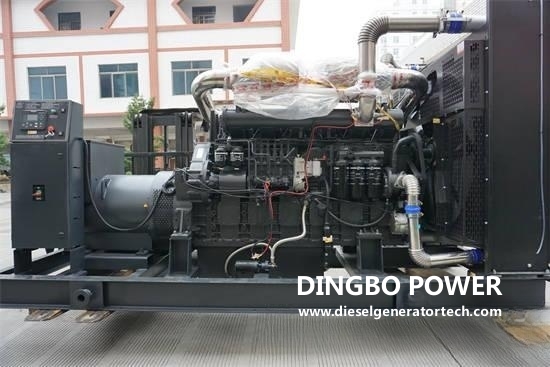 Guangxi Jiahe Real Estate Group Co., Ltd. was established in 1999 and belongs to Jiahe Holding Group. It has the first level real estate development qualification and is a famous large-scale real estate development enterprise in Guangxi. According to statistics, Jiahe Group has purchased more than 10 diesel generator sets in Dingbo Power, which is highly recognized for Dingbo Power's products and services. Therefore, Dingbo Power is again selected as the supplier in this purchase project of diesel generator sets in Block I, Buluoke, Jiahe City. Thank Jiahe Group for its support and trust in Dingbo Power.
Guangxi Dingbo Power Equipment Manufacturing Co.,Ltd. is one of the earliest manufacturers of generating sets in China. It has first-class testing equipment, advanced production technology, professional manufacturing technology, perfect quality management system, and strong R&D technical strength. It can provide 3KW-2500KW various specifications of universal, automatic, four protection, automatic switching, low noise and mobile, etc., high-quality, low-energy generating sets to meet all customers' power needs, and can also meet users' different voltages and different Frequency requirements, as well as the parallel-connected power supply system of multiple units, use excellent talents to build excellent enterprises, create excellent products, create excellent services, and strive to build excellent domestic enterprises. For more product details, please contact us with sales@dieselgeneratortech.com.