Jan. 01, 1970
On February 20, 2017, Dingbo Power successfully signed a government procurement contract for a 1000KW Ricardo diesel generator set with the Women's Prison of Guangxi Zhuang Autonomous Region with its superb technology, good product quality, and perfect after-sales service system. The generator set is equipped with Ricardo diesel engine and Dingbo Power generator, including transportation, loading and unloading, storage, commissioning, training, technical support, acceptance, and other services.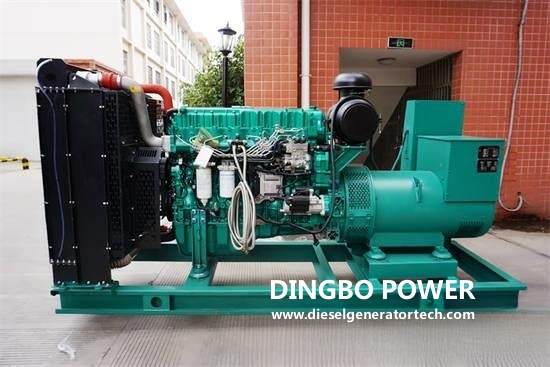 The 1000KW Ricardo diesel generator set ordered by this customer is a product officially authorized by Ricardo Corporation, which has better performance, better quality, and more guaranteed service among similar generator sets. It is a recommended product by the Dingbo Power Ricardo generator set department. It uses the R series diesel engine, featuring low fuel consumption, large torque, easy starting, low emissions, small size, high power, high reliability, and convenient operation and maintenance. It is an ideal power source for vehicles, construction machinery, generator sets, ships, tractors, and fixed power. The signing of this contract is a recognition by the Women's Prison of Guangxi Zhuang Autonomous Region of Dingbo Power. Dingbo Power will strictly perform its duties in accordance with the contract requirements, complete the tasks on time, with quality and quantity, and lay a good reputation foundation for winning more users.
As a professional diesel generator manufacturer, we always insist on using first-class talents to build a first-class enterprise, create first-class products, create first-class services, and strive to build a first-class domestic enterprise. If you would like to get more information welcome to contact us via sales@dieselgeneratortech.com.