Jan. 01, 1970
On February 27th, 2017, Dingbo Power successfully signed a procurement contract with Guangxi Hangyang Xinhe Real Estate Co., Ltd. (Wuxiang Hangyang City) for two Ricardo generator units with a power of 1000KW and 1500KW respectively, relying on superb technology, good product quality, and a complete after-sales service system. Both generator sets are equipped with Ricardo diesel engines and Dingbo generators. The service content includes transportation, loading and unloading, storage, commissioning, training, technical support, acceptance, etc. The Ricardo diesel generator set purchased by this user is characterized by low fuel consumption, high torque, easy starting, low emissions, high power, high reliability, and convenient operation and maintenance. It is a product officially authorized by Ricardo Corporation, which has better performance, better quality, and more guaranteed service among similar generator set products. It is also a recommended product by the Dingbo Power Ricardo generator set department.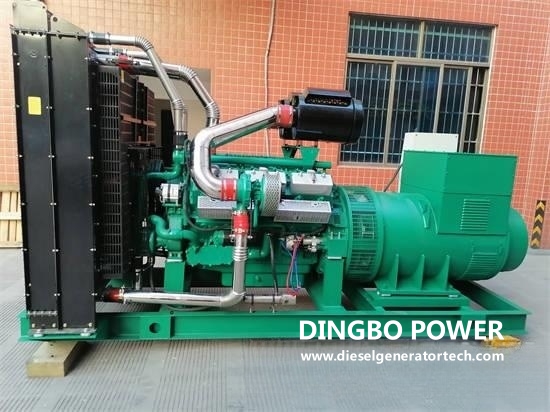 Guangxi Hangyang Xinhe Real Estate Co., Ltd. is a subsidiary of Guangxi Dongfang Hangyang Industrial Group, established in 1995. The group is a large and diversified comprehensive enterprise focusing on commercial real estate development and operation, integrating shopping center operation, e-commerce, catering, property management, advertising, tourism development, and other businesses. Currently, the projects developed in Guangxi include: Hangyang Complex Building, Hangyang Building, Asian Airlines Wealth Center, Hangyang International City, Wuxiang Hangyang City, and other well-known commercial buildings.
The signing of this contract is the affirmation of Hangyang Company to our company. Guangxi Dingbo Power Equipment Manufacturing Co.,Ltd. will strictly comply with the contract requirements, send professional and technical personnel to the installation site to guide the installation and commissioning of the generator unit, and cooperate with the user to complete the acceptance work. In addition, Dingbo Power will also establish customer profiles for this user, provide tracking services, conduct regular inspections, and maintain for life, laying a good reputation foundation for winning more users.
Founded in 2006, Guangxi Dingbo Power Equipment Manufacturing Co.,Ltd. a wholly-owned subsidiary of Guangxi Dingbo Power Group, is one of the earliest manufacturers of generating sets in China. Over the past 40 years, the company has won the recognition of users by relying on advanced testing equipment, modern production technology, professional manufacturing technology, perfect quality management system, strong R&D technology strength. For more details, please contact us with sales@dieselgeneratortech.com.