Dingbo Power Signed The Installation Project Of 2 Diesel Generator Sets
Jan. 01, 1970
On September 15, Dingbo Power successfully signed diesel generator procurement and installation contracts with Nanning Changtaiming City and Long'anchang Taiming City respectively. The output power of the unit is 580KW and 1005KW respectively. The project content includes transportation, installation and commissioning, from the start to the shutdown, the first filling of oil, diesel 200L, 8-hour working oil tank, the warranty period is one year or the cumulative operation of 2000 hours (from the date when the equipment installation height is qualified), the first arrival period, and lifelong maintenance.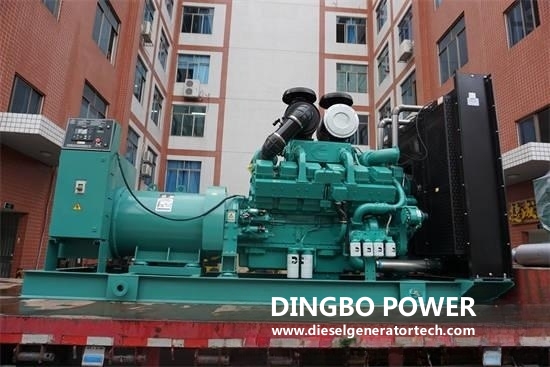 Thank Changtai Mingcheng for its support and affirmation of Dingbo Power. Dingbo firmly believes that thoughtfulness is as important as continuous innovation of product technology. The leading products must be matched with the leading services. Dingbo Power aims to meet the needs of users and provides them with pure spare parts, technical consultation, installation guidance, free commissioning, unit transformation and personnel training for a long time.
Founded in 1974, Guangxi Dingbo Power Equipment Manufacturing Co.,Ltd., a wholly-owned subsidiary of Guangxi Dingbo Power Group, is one of the earliest manufacturers of generating sets in China. Over the past 40 years, the company has won the recognition of users by relying on advanced testing equipment, modern production technology, professional manufacturing technology, perfect quality management system, strong R&D technology strength. For more details, please contact us with sales@dieselgeneratortech.com.