Dingbo Power Signed The Diesel Generator Set Installation Project
Jan. 01, 1970
On August 11, Dingbo Power received the bid-winning notice from Nanning Vanke Pengfei Real Estate Co., Ltd. This time, the bid-winning project is the procurement and installation project of Nanning Vanke Yuefu diesel generator set invested and constructed by Starlight Power. The winning unit brand is Shangchai generator unit with power of 400KW.

Nanning Vanke Yuefu is located at the intersection of Daxue West Road and Pengfei Road in Xixiangtang District, next to the entrance of Pengfei Road Station B of Metro Line 1. It is the 10th site of "Vanke" in Nanning. At present, the project progress is the fastest of many new sites in Xixiangtang.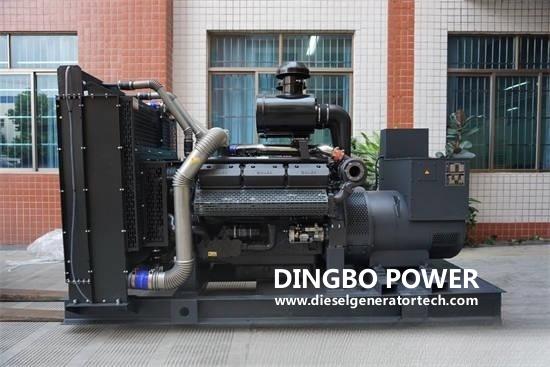 The 400KW Shangchai generator set won the bid has the characteristics of stable quality, reliable performance, simple operation and convenient maintenance. Its diesel engine adopts a new type of necked combustion chamber, which increases the injection pressure, improves the combustion process and reaches the environmental protection index. The emission value of exhaust pollutants meets the requirements of JB8891-1999, and the noise meets the requirements of GB14097-1999 with allowance. In addition, the diesel engine lubrication and cooling system is optimized to reduce the number of external pipes and components, and the overall brushless alternator is used to greatly improve the three-leakage and reliability.
Guangxi Dingbo Equipment manufacturing Co.,Ltd. was founded in 2006, as a wholly-owned subsidiary of Guangxi Dingbo Power Group, it is one of the earliest manufacturers of generator sets in China. Dingbo Power has 24 sales services, long-term technical advice for users, free debugging, free maintenance, free training services. For more details, please contact us with sales@dieselgeneratortech.com.