Jan. 01, 1970
On June 29, 2016, Guangxi Dingbo Power Equipment Manufacturing Co.,Ltd. successfully signed a contract with Guangxi Yihua Real Estate Development Co., Ltd. on environmental protection procurement and installation of diesel generator set equipment and machine room in Block B, capital of Yunxing Qianlong. Dingbo Power provides a generator set and is responsible for the transportation, installation and commissioning of the generator set. It carries out the scheme design according to the project bidding requirements, prepares the construction drawings, and carries out the construction of the noise and flue gas concentration environmental protection treatment project of the diesel generator room according to the construction drawings.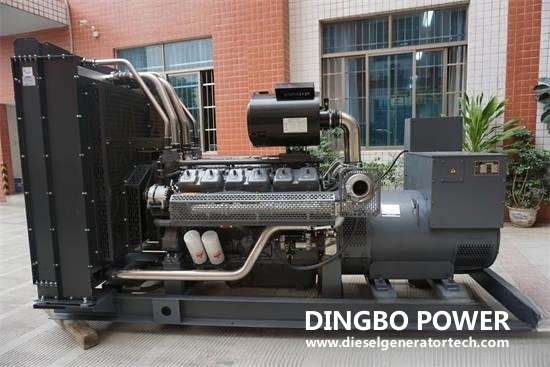 Dingbo Power provides one 800KW diesel generator set with common power, the model is XG-800GF produced by Starlight Power, of which the diesel engine is Wuxi Power Engineering Co., Ltd. (model WD287TAD61L), and the generator is Yinger (Yangjiang) Electric Co., Ltd. (model EG355-600N).
Guangxi Dingbo Power Equipment Manufacturing Co.,Ltd. is a manufacturer of professional generators, diesel generator sets, Cummins generator sets, Volvo generator sets, etc. The company has advanced testing equipment, excellent production technology, professional manufacturing technology, perfect quality management system, and Strong R&D technical strength. It can provide 15KW-2500KW various specifications of universal, automatic, four protection, automatic switching, low noise and mobile, etc., high-quality, low-energy generating sets to meet customer power needs, and can also meet users' different voltages and different frequencies, as well as the power supply system of multiple units connected in parallel, welcome customers to inquire. For more details, please contact us with sales@dieselgeneratortech.com.