Jan. 01, 1970
On September 11, Dingbo Power successfully passed the supervision and audit of the 2017 environmental management system certification again. This supervision and audit strictly supervised, summarized and evaluated the production management activities of diesel generator sets in accordance with the GB/T24001-2016 standard and other relevant documents and laws and regulations. Finally, Dingbo Power successfully passed the 2017 environmental management system certification.

The environmental management system is an integral part of the overall management system within an organization, including the organization, planning activities, institutional responsibilities, practices, procedures, processes and resources required for the formulation, implementation, realization, review and maintenance of environmental policies. It also includes the management aspects of the organization's environmental policies, objectives and indicators.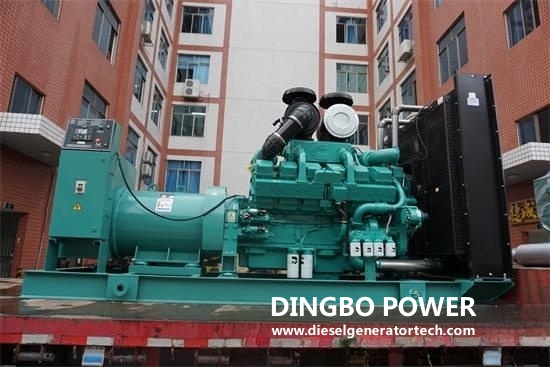 At present, environmental pollution has posed a great threat to human survival, which has attracted the attention of all countries in the world. It is the responsibility of the whole society in the world to protect the environment on which human beings live. Every enterprise has the responsibility to make efforts to minimize the environmental impact. Dingbo Power will fulfill its mission, play a leading role in the industry, strictly follow the environmental management system, to promote the coordinated and sustainable development of the enterprise environment and economy, and make the enterprise move towards a benign and long-term development path.
Founded in 1974,Guangxi Dingbo Power Equipment Manufacturing Co.,Ltd., a wholly-owned subsidiary of Guangxi Dingbo Power Group, is one of the earliest manufacturers of generating sets in China. Over the past 40 years, the company has won the recognition of users by relying on advanced testing equipment, modern production technology, professional manufacturing technology, perfect quality management system, strong R&D technology strength. For more details, please contact us with sales@dieselgeneratortech.com.