Dingbo Power Becomes A Supplier Of Diesel Generator Sets Again
Jan. 01, 1970
On September 19, Dingbo Power and China Southern Power Grid successfully signed a diesel generator procurement contract for the diesel generator replacement project of Nanning Monitoring Center. The unit power purchased by Nanning Power Grid of China this time is 400KW, and the function type is silent diesel generator set.

The mute diesel generator set purchased by the user this time is a new series of generator products developed by introducing and absorbing the advanced technology of foreign low-noise generator sets. The products comply with GB/T2820-1997 or GB12786-91 national standards. It has remarkable low noise performance. The multilayer shielding impedance mismatch sound insulation cover reduces the impact of noise on users, and is popular with users.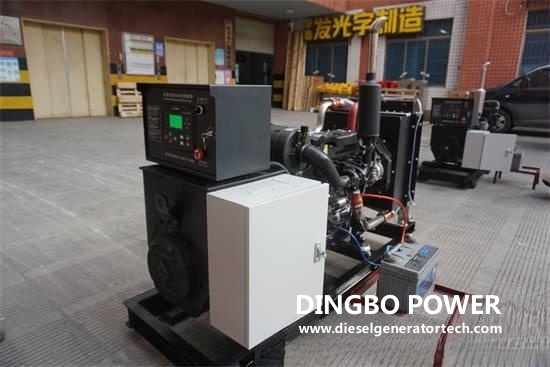 In March this year, China Southern Power Grid Co., Ltd. has purchased 23 sets of diesel generator sets with a power range of 100KW-200KW from Dingbo Power, which are used for emergency projects such as the installation of emergency generators in 500KV Yongzhou substation. The diesel generator replacement project of Nanning Monitoring Center continues to choose Dingbo Power as the supplier, which is the trust and support for Dingbo Power. Dingbo Power will live up to its high expectations and continue to feed back users with high-quality products and good services.
guangxi Dingbo Equipment manufacturing Co.,Ltd. is a professional manufacturer of generators, diesel generator sets, Shangchai generator sets, Volvo generator sets, etc. It has 64 sales and service departments, and provides users with one-stop service of design, supply, debugging and maintenance at any time. Welcome the majority of users call for consultation. For more details, please contact us with sales@dieselgeneratortech.com.