Dingbo Got The 100KW Ricardo Diesel Generator Set Project
Jan. 01, 1970
Recently, our company successfully signed a 100KW Ricardo diesel generator set with the Hospital of the 170th Regiment of the Ninth Division of Xinjiang Production and Construction Corps, which is used for your fire emergency backup power supply. It is understood that this project is a government procurement project. It was invited to bid on December 10, 2019 in the form of competitive negotiation. Dingbo successfully became a qualified supplier of this project by virtue of its first-class testing equipment, advanced production technology, professional manufacturing technology and other advantages.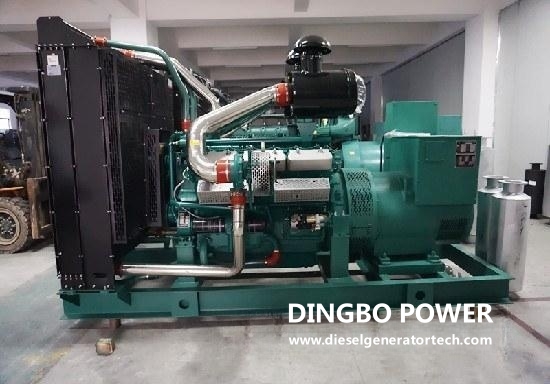 According to the contract, our company will complete the installation, commissioning and acceptance of diesel generator sets for users before February 28, 2020. The continuous power supply in the hospital is directly related to the life safety of patients. The application of Dingbo Power diesel generator set can greatly improve the hospital power supply system and provide a strong guarantee for the life safety of patients.
The Ricardo diesel generator set purchased by the user this time is a kind of advanced technology and equipment that Dingbo Company has absorbed the strengths of others, continuously digested and absorbed foreign advanced technology. On the basis of introducing and developing Ricardo R series diesel engines in the UK, it has successively introduced Italian Fiat casting technology, German Hautinger cold core shooter, German Leitz coordinate measuring instrument and other advanced technologies and equipment, so that the reliability and life of the generator set have reached the advanced level of similar products in the world. In addition, the unit also features low noise, low emission, self starting, etc. in terms of mute, environmental protection and intelligence, which is very suitable for the emergency power demand of hospital environmental protection.
As a professional diesel generator manufacturer, we always insist on using first-class talents to build a first-class enterprise, create first-class products, create first-class services, and strive to build a first-class domestic enterprise. If you would like to get more information welcome to contact us via sales@dieselgeneratortech.com.