Nov. 28, 2017
Diesel generating set is a power supply equipment that quick start, easy operation and maintenance, less investment, better adaptability to the environment. Recently, many service customers came to our company to buy Dingbo / Cummins diesel generator sets.
Services include transport, warehousing and postal services, wholesale and retail, residential services, accommodation and catering and other industries, these areas and people's lives are closely related to ensure the normal operation of the economy. In our daily production and daily life, we often encounter the situation of power shortage, power cut-off by the government and cease of normal operation. Therefore, many enterprises will consider the issue of self-purchased diesel generator sets, and this is also a particularly important issue.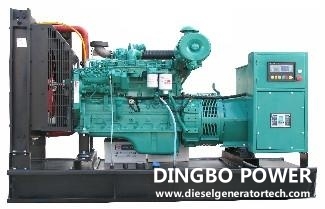 On the one hand, some companies will take into account the purchase of high-power generators will increase the operating costs of enterprises; the other hand, peak in power, occasionally encountered several blackouts, this is not surprising, however, in the electricity shortage period, companies due to power outages and interrupt normal business, will bring more losses, long-term accumulation, the opportunity cost of business has greatly increased, the economic efficiency of enterprises will be greatly reduced. Therefore, the purchase of a generator set as a backup power supply is also imperative.
Dingbo Cummins generator set sold by Guangxi Dingbo Power Equipment Manufacturing Co., Ltd. is an officially licensed product of Cummins Inc. It has the characteristics of small size, light weight, low fuel consumption, high power, reliable working, spare parts supply and maintenance convenience. Better performance in similar products, better quality, more secure services, is the Star Cummins diesel generator units recommended products.