Sep. 21, 2019
From September 11 to 14, the 2019 Indonesia Electric Power Exhibition kicked off in Jakarta. In order to meet the needs of the Indonesian market, consolidate the existing cooperative relationship, help partners, and explore potential customers, Cummins Power Technology Co., Ltd. also unveiled new power point products to lay a solid foundation for the development of the Indonesian market.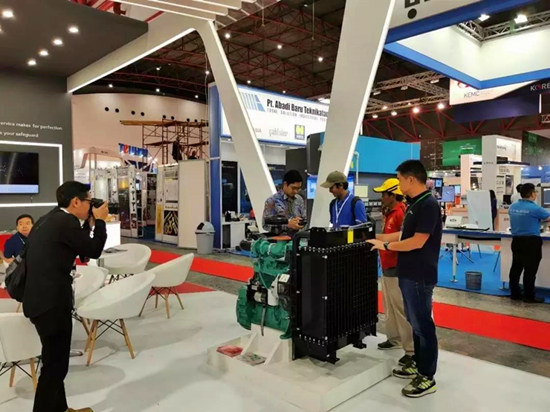 In this exhibition, Cummins Power Tehcnology (CPT) exhibited 4BT3.9-G11, 6LTAA9.5-G1, QSZ13-G3 and other power products, which provides practical and effective solutions for the key point of low cost, high efficiency, and high quality in the current Indonesian market. During the exhibition, Cummins Power booth attracted a large number of visitors. Cummins staff always communicated with enthusiasm and patience, and answered customers' detailed questions about products anti-counterfeiting system, service channel network and other key issues. Many customers benefited from on-site consultation, hoping to carry out in-depth cooperation through this opportunity.
QSZ13-G3 Engine Performance Data

Engine model

QSZ13-G3

Prime power

450KW

Bore and stroke

130 x 163 mm

Compression ratio

17:1

Displacement

13.0 L

Cylinders

6

Aspiration

Turbocharged & Charge Air Cooled

Governor regulation

≤1%

Emission certification

MEP STAGE II

Fuel consumption

%

KW

g/kWh

L/h

100

450

193

101

75

338

189

74

50

225

187

48.8

25

113

199

26.0
Cummins QSZ13-G3 engine can match 400KW rated power diesel generator set. Alternator can select Stamford, Leroy-Somer, Marathon, Siemens, etc. Contact us (sales@dieselgeneratortech.com) to get the price now!
In addition, Cummins Power also actively adopt local channels, uses laws, media and other means, and through the on-site interpretation of anti-counterfeiting identification for Indonesian customs personnel, to address the current situation of the proliferation of counterfeit and shoddy products in Indonesia's local market, we firmly believe that Indonesia's fake machine market will surely be curbed in the near future.
During this exhibition, Cummins reached many cooperation agreements or intentions with many customers. At the same time, through this platform, it also had friendly exchanges with local counterparts, made many new friends, learned the latest information of the Indonesian generator set market, and opened up its horizons and also brought new opportunities for the future development of Cummins Power.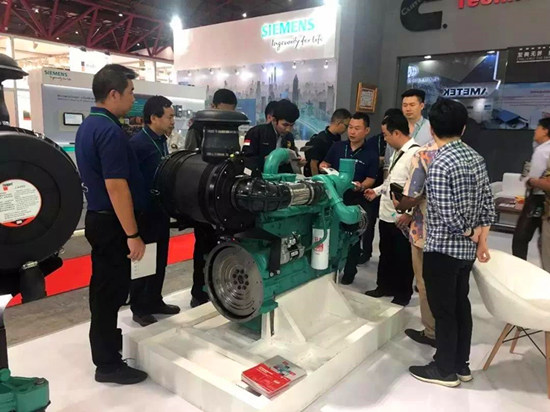 Cummins is the world's leading manufacturer of power equipment, designing, manufacturing and distributing of engines and related technologies including fuel system, control system, air intake system, filtration system, exhaust gas treatment system and power system, and providing corresponding after-sales services.
Starlight Power is authorized as Cummins Power Technology diesel generator set supporting manufacturer, can provide 25KVA to 500KVA prime/standby diesel generators with good quality and reliable performance.