Jul. 13, 2022
After the Cummins generator set is put into use, daily maintenance should be guaranteed. The user should check the working condition of the Cummins generator set every day, and it is best to record it, and then check the oil level and coolant level of the Cummins generator set. Also check the Cummins generator set for damage, leaks, leaks, belt wear and looseness.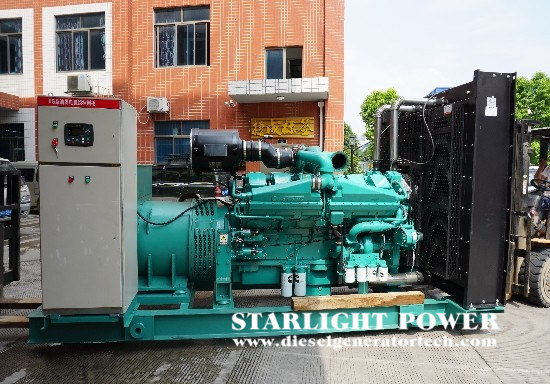 Check the air filter of the Cummins generator set weekly and clean or replace the air filter element. Then empty the fuel tank and clean the water or sediment from the fuel filter. Check the water filter and starting battery, and check the cooling fins at the front and rear of the cooler and rinse with clean water.
After ensuring the above two maintenance contents, the user should regularly replace the oil of the Cummins generator set (recommended once a month), oil filter element (recommended once a month), replace and check the coolant (the replacement cycle of the water filter element is 250-300 hours) , add supplementary coolant DCA in the cooling system), and replace the air filter (the air filter replacement cycle is 500-600 hours).
Cummins generator sets may be damp when they are not in use. Manufacturers usually pre-moisture the winding insulation. Users can use regular test runs to prevent damp.
Starlight Power has advanced testing equipment, modern production technology, professional manufacturing technology, perfect quality management system, and strong technical research and development capabilities. It can provide 3KW~2500KW various specifications of ordinary, automatic, four protection, automatic switching, low noise and mobile generator sets, high quality and low energy consumption to meet the diverse power needs of customers, and can also meet users with different voltages and different frequencies. It is required to create a parallel power supply system for multiple units. If you are interested in our product or any question on generator, welcome to send email to sales@dieselgeneratortech.com.