Aug. 11, 2022
The generator sets purchased by the CRSC Engineering Bureau Group have all arrived, including eight 300KW generator sets and two 50KW generator sets. In June 2019, CRSC Engineering Bureau Group Construction Engineering Co., Ltd. and Jiangsu Starlight Power Generation Equipment Co., Ltd. signed a diesel generator set sales contract, purchasing a total of ten diesel generator sets, and the workshop immediately joined the production. Complete production with quality assurance.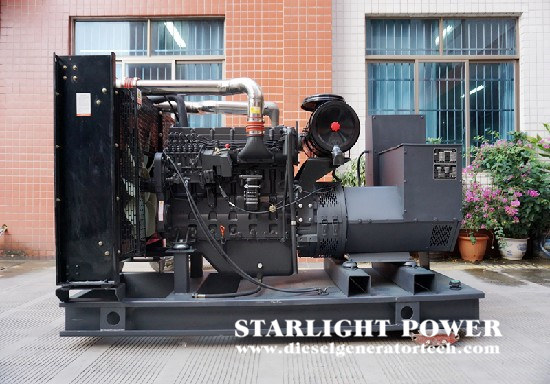 Jiangsu Starlight Power Generation Equipment Co., Ltd. appointed two after-sales service engineers to the project site to install the units. Jiangsu Starlight Company is responsible for the transportation, commissioning, trial operation and acceptance of the unit; it also conducts on-site training for customer operators during the process of unit installation and commissioning to ensure the safe and normal operation of the unit in the later stage. The quality of diesel generator sets is implemented in accordance with relevant national technical requirements and acceptance standards, specifications and regulations.
Founded in 1974, Jiangsu Starlight Power Generation Equipment Co., Ltd. is one of the earliest manufacturers of generator sets in China. There are 64 sales and service departments in the country, providing users with one-stop service of design, supply, debugging and maintenance at any time. Since 1982, the company has been a qualified generator set manufacturer by the "National Internal Combustion Engine Generating Set Quality Supervision and Inspection Center". At the end of 2001, the product quality passed ISO9001 standard certification. The company's Xinjiang office was established in 1995, providing our customers with imported, joint venture and domestic diesel generators and spare parts of various specifications and models from 30KW to 2000KW for a long time.