Aug. 09, 2022
Recently, Starlihgt Power and Guangxi Construction Engineering Group Fifth Construction Engineering Co., Ltd. successfully signed a 500KW diesel generator set. This unit is used for emergency backup power supply for the renovation project of dilapidated and old houses in No. 3 Yuo Road, Nanning City. The project was constructed by the Education Department of Guangxi Zhuang Autonomous Region and undertaken by the Nanning Branch of Guangxi Construction Engineering Group Fifth Construction Engineering Co., Ltd.

Guangxi Construction Engineering Group Co., Ltd. is a large-scale state-owned enterprise in Guangxi Zhuang Autonomous Region, and it is a "100-billion-billion-yuan enterprise project" enterprise focused on by the autonomous region. The business covers construction and installation, real estate, construction machinery manufacturing and leasing, concrete, building materials sales, infrastructure investment, international business, mining, hotels, etc. It has 16 wholly-owned subsidiaries and 5 holding companies, including 6 super-qualified companies and 5 first-class qualified companies.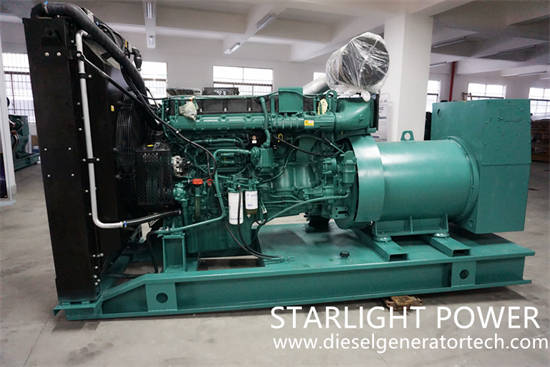 According to statistics, Guangxi Construction Engineering Group has purchased a total of 5 diesel generator sets from Starlihgt Power since November 2013. Thanks to Guangxi Construction Engineering Group for its trust and support to Starlight Power products and services over the years!
Jiangsu Starlight Electricity Equipments Co.,Ltd. is a manufacturer of professional generators, diesel generator sets, Cummins generator sets, Volvo generator sets, etc. The company has advanced testing equipment, excellent production technology, professional manufacturing technology, perfect quality management system, and Strong R&D technical strength. It can provide 15KW-2500KW various specifications of universal, automatic, four protection, automatic switching, low noise and mobile, etc., high-quality, low-energy generating sets to meet customer power needs, and can also meet users' different voltages and different frequencies, as well as the power supply system of multiple units connected in parallel, welcome customers to inquire. For more details, please contact us with sales@dieselgeneratortech.com.