Congratulations To Starlight Power For Signing An 800KW Diesel Generator Set
Nov. 09, 2022
On January 25, Starlight Power and Guangxi Fufeng Real Estate Co., Ltd. under Yunxing Group successfully signed an 800KW diesel generator set as the emergency power supply for Yunxing Qianlong Mansion Project. In addition, Starlight Power is also responsible for the environmental control project of noise and smoke concentration in its diesel generator room. The service content of the project includes transportation, installation and commissioning, materials and accessories, free on-site training and maintenance, etc.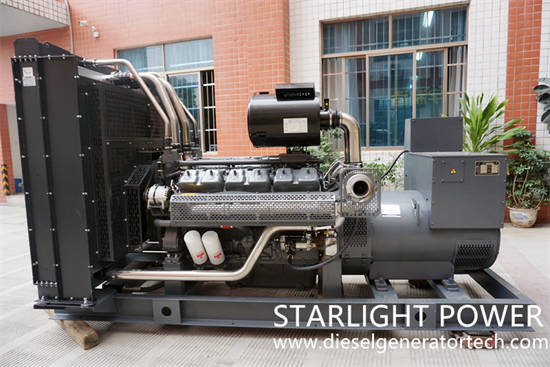 Yunxing Qianlong Mansion is the fourth quality project of Yunxing Group in Jiangnan. The project is located at No. 5-1, Wuyi West Road, covering an area of 18228.01 m2, with a total construction area of 118485.29 m2. This is the fifth diesel unit signed by Starlight Power and Yunxing Group. Thank Yunxing Group for its support and trust in Starlight Power.
Starlight Power has advanced testing equipment, modern production technology, professional manufacturing technology, perfect quality management system, and strong technical research and development capabilities. It can provide 3KW~2500KW various specifications of ordinary, automatic, four protection, automatic switching, low noise and mobile generator sets, high quality and low energy consumption to meet the diverse power needs of customers, and can also meet users with different voltages and different frequencies. It is required to create a parallel power supply system for multiple units. If you are interested in our product or any question on generator, welcome to send email to sales@dieselgeneratortech.com.