Congratulations On Wuxi Diesel Engine Prototype Passing The National Test
Oct. 21, 2022
Wuxi Power Engineering Co., Ltd. WD 138 series prototype WD145E3TAD35, WX287E3TAD73, 145, 152 series prototype WD360E3TAD120 successfully passed the national third stage of non road mobile machinery diesel engine exhaust pollutant emission standard test!

Wandi National III Emission Diesel Engine adopts an electronically controlled high-pressure common rail fuel injection system, which is optimized for different working conditions to achieve accurate control of the whole process of fuel timing, ration and constant pressure, and has the technical potential to further meet higher emission requirements. The power range covers 280KW-1200KW.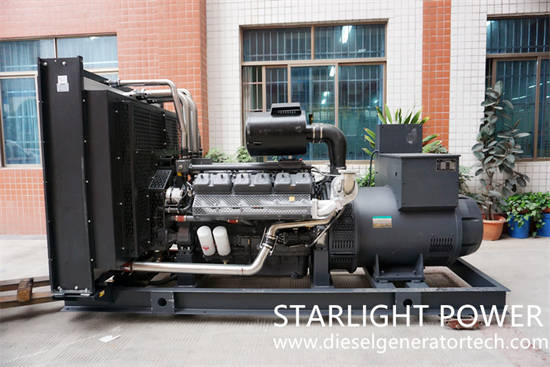 Adhering to the concept of green development, Wandi Power will always be committed to providing customers with products with excellent power and economy, which meet the requirements of environmental protection and emissions, and strive to build a first-class brand of high-power diesel engines, creating new value for the society.
Jiangsu Starlight Electricity Equipments Co.,Ltd., as an OEM supporting manufacturer authorized by Cummins to provide Chinese diesel generator sets, has professional manufacturing technology, perfect quality management system and strong R&D technical strength. It can provide users with generator sets of various specifications from 15KW to 2500KW. It can also provide users with one-stop service of design, supply, debugging and maintenance at any time. welcome contact us by email sales@dieselgeneratortech.com.