Congratulate Starlight Power On Signing 4 Diesel Generator Sets Again
Oct. 17, 2022
In March 2018, Starlight Power and Putian Hengsheng Real Estate Co., Ltd. signed four diesel generator sets, including two 250KW units, one 400KW unit and one 600KW unit, with a total transaction amount of nearly one million. The unit is used for emergency standby power supply of Putian Hengda Yulong Tianfeng Project.

Putian Evergrande Yulong Heavenly Peak is located in Putian, China Licheng North Avenue in Chengxiang District is the culmination of Evergrande Group's 20 years of construction experience. The project covers an area of about 299 mu, nearly 1.06 ultra-low plot ratio, nearly 50% green area, and about 299 mu of urban hillside villa area. Thank Evergrande Real Estate for choosing Starlight Power for this Putian Evergrande Yulong Tianfeng Diesel Generator Set Procurement Project, and thank Evergrande Real Estate for its support and trust in Starlight Power!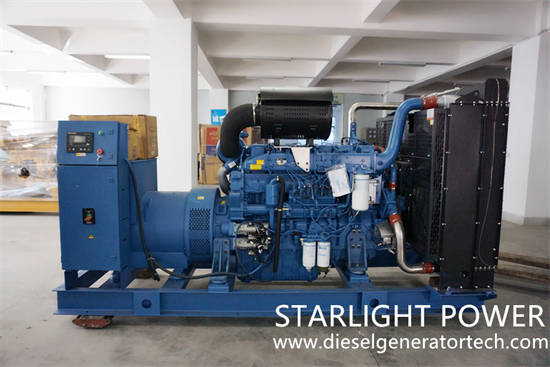 Starlight Power is the only supplier of diesel generator sets purchased by Evergrande Real Estate. According to statistics, Evergrande Real Estate has purchased hundreds of diesel generator sets in Starlight Power. Over the years, Starlight Power and Evergrande Real Estate have maintained a good partnership. Starlight Power has given Evergrande Real Estate a satisfactory answer both in terms of products and services.
Starlight Power has advanced testing equipment, modern production technology, professional manufacturing technology, perfect quality management system, and strong technical research and development capabilities. It can provide 3KW~2500KW various specifications of ordinary, automatic, four protection, automatic switching, low noise and mobile generator sets, high quality and low energy consumption to meet the diverse power needs of customers, and can also meet users with different voltages and different frequencies. It is required to create a parallel power supply system for multiple units. If you are interested in our product or any question on generator, welcome to send email to sales@dieselgeneratortech.com.