Congratulate Dingbo Power On Signing A 250KW Diesel Generator Set
Jan. 01, 1970
Recently, Dingbo Power and Tianlin Branch of Guangxi Jinchen Real Estate Investment Co., Ltd. successfully signed a contract for the purchase and installation of 250KW diesel generator sets. The contract service content includes self starting and self stopping devices of the unit, installation in place, 8-hour oil tank, muffler, first use oil, smoke exhaust pipe, starting battery, damping rubber, a set of attached documents, etc. In addition, Dingbo Power also provides "three guarantees" service. The warranty period is one year after the installation acceptance or 1000 hours of accumulated operation and lifelong maintenance.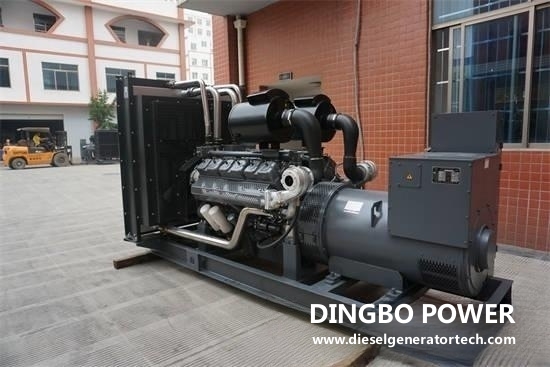 The diesel generator set purchased by the user adopts new technologies such as supercharging and intercooling, with superior performance, compact layout, further enhanced reliability, and effectively improved emission and noise indicators, thus improving the operating environment of the diesel engine and fully meeting the user's supporting requirements. Since it was put into the market, it has been welcomed by the majority of users, and the market sales have risen rapidly.
Dingbo Power has advanced testing equipment, modern production technology, professional manufacturing technology, perfect quality management system, and strong technical research and development capabilities. It can provide 3KW~2500KW various specifications of ordinary, automatic, four protection, automatic switching, low noise and mobile generator sets, high quality and low energy consumption to meet the diverse power needs of customers, and can also meet users with different voltages and different frequencies. It is required to create a parallel power supply system for multiple units. If you are interested in our product or any question on generator, welcome to send email to sales@dieselgeneratortech.com.