Jul. 05, 2022
Today, we will briefly introduce the assembly method of the cylinder liner of the generator set.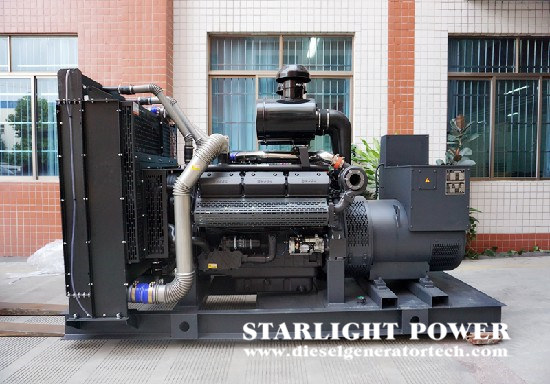 First clean the cylinder liner, and then paste the copper washer on the bearing surface of the cylinder liner flange with grease. Put the water blocking field into the cylinder liner groove, and pay attention to placing it evenly and not twisting. After the water blocking ring is installed, it is also necessary to check the height of the water blocking ring protruding from the outer surface of the cylinder liner matching belt, which should generally be 0.35~0.65mm. If the protruding height is less than 0.35mm, the sealing will be loose, and the cooling water will enter the oil pan through the water blocking ring; if the protruding height is greater than 0.65mm, the cylinder liner will be deformed. Before the cylinder sleeve is installed into the body, some oil or soapy water should also be applied to the water blocking ring.
When assembling the cylinder liner of the generator set, both hands should be held together, and it can be installed by pressing down firmly while rotating. In the process of assembling the cylinder liner, prevent the water blocking ring and the copper washer from curling. In order to check the assembly quality, the water blocking ring should generally be subjected to a hydrostatic test to check whether it is leaking.
Starlight Power has advanced testing equipment, modern production technology, professional manufacturing technology, perfect quality management system, and strong technical research and development capabilities. It can provide 3KW~2500KW various specifications of ordinary, automatic, four protection, automatic switching, low noise and mobile generator sets, high quality and low energy consumption to meet the diverse power needs of customers, and can also meet users with different voltages and different frequencies. It is required to create a parallel power supply system for multiple units. If you are interested in our product or any question on generator, welcome to send email to sales@dieselgeneratortech.com.