Sep. 22, 2022
Diesel generator sets are widely used in the market. This is because many diesel generator sets are mainly used for emergency power generation. As a backup power supply for hospitals, banks, airports, hotels, communications and other industries, they are intermittent oil-consuming equipment and are less sensitive to rising oil prices. This part of the market demand is generally not affected by rising oil prices. Today, Starlight Power Generation Equipment will analyze the development of diesel generator set industry at home and abroad for everyone in the future.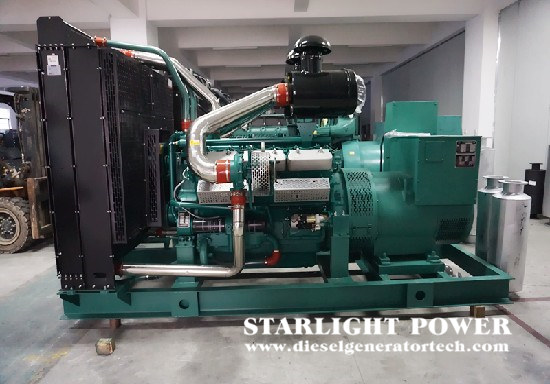 The diesel generator industry has maintained steady development in recent years, mainly driven by the following factors:
1. The per capita electricity consumption rate in developing countries is low, and the power grid in developed countries is unstable;
2. The need for backup power in the IT and telecommunications sectors;
3. Increased demand for generator sets for construction activities;
4. Electricity demand in the context of global population growth and urbanization.
The compound annual growth rate (CAGR) for 2014-2018 is expected to be close to 5%. This good development reflects that diesel is still an excellent means of generating electricity. While there are various alternative energy sources, it remains the first choice for end users. The market is not expected to experience any major declines in 2020. The main reason is:
1. The increase in infrastructure construction has increased the demand for mobile power and self-provided power;
2. Global population growth and urbanization have increased the need for backup power;
3. It is the configuration and replacement of backup power supply and mobile power supply for key communication sectors such as telecommunications, electricity, transportation, resource development, and national defense;
4. Grid penetration in developing countries remains low, while electricity demand is increasing. Therefore, diesel generator sets have a huge market demand as a self-supplied power source and an alternative power source.
The global diesel generator set market demand was valued at USD 15.63 billion in 2017. Demand is expected to reach $18.75 billion in 2019, with a compound growth rate (CAGR) of 4.93%. Most of the new demand comes from emerging economies such as China, Middle East, African oil producers, Latin America and others.
In many applications, diesel generator sets lack alternatives. Diesel generator sets can be used as mobile power sources, making it difficult to be replaced in many areas that require mobile work such as ship power, oil extraction, engineering maintenance, military, etc.
Starlight Power was founded in 1974 and is one of the earliest manufacturers of generators and diesel generator sets in China. If you want get more information, please feel free to send email to sales@dieselgeneratortech.com we will pay highly attention on your question.