May. 18, 2019
On May 16th, the 2nd China Western International Investment and Trade Fair (referred to as "Western Fair" ) was held at the Chongqing International Expo Center with the theme of "Opening a New Era and Developing New Roles". Jiangsu Starlight Electricity Equipment Co., Ltd., as a long-term partner of Chongqing Cummins Engine Co., Ltd., a subsidiary of Chongqing Electromechanical Group Co., Ltd., was invited to participate in the "Western Fair".
Chongqing Electromechanical Holding (Group) Co., Ltd. organized a number of enterprises to participate in the Western Fair on the theme of "Chongqing Electromechanical, Manufacturing Future, Military-civilian Integration, Intelligent Manufacturing". The exhibition involved the integration of military and civilian, intelligent manufacturing of various products or exhibition models and other high-end equipment. At the exhibition site, Starlight company and Chongqing Cummins Engine Co., Ltd. officially signed the 2019 annual strategic partnership operation agreement.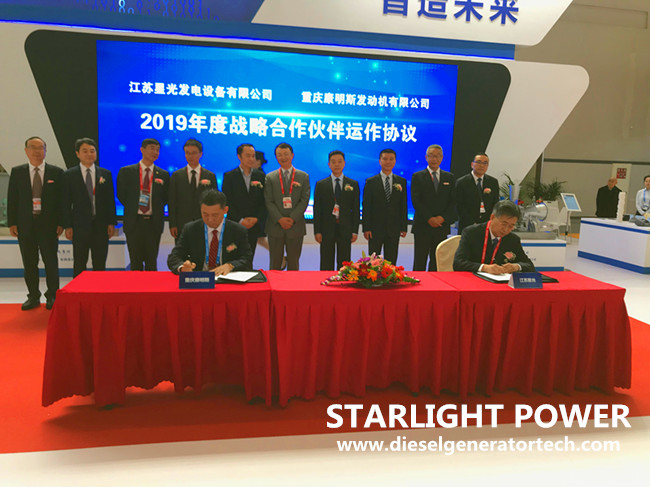 Chongqing Electromechanical Group is the largest comprehensive equipment manufacturing group in western China, producing Cummins high-horsepower engine, ABB large high-voltage transformer and other power transmission and transformation equipment, large-scale refrigeration equipment, hydropower equipment, nuclear power plant equipment, CNC machine tools, heavy commercial vehicles, auto transmission, high-precision defense electronic equipment, communications equipment, natural gas filling stations and wire and cable and other products, excellent quality, well-known at home and abroad.
Intelligent manufacturing is a hot topic at present. Chongqing Electromechanical Group has made some achievements in high-end manufacturing and upgrading of existing products intelligent manufacturing integration capabilities. In the next step, it will continue to use big data to promote the transformation of traditional industries into intelligent manufacturing industries.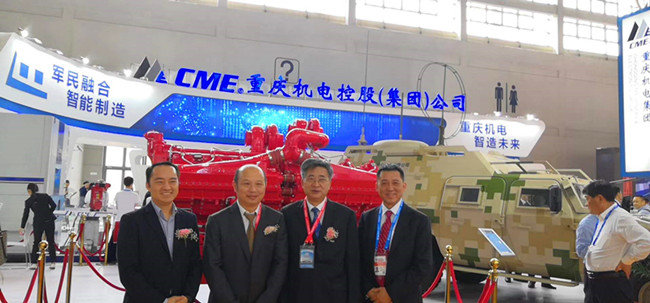 Jiangsu Starlight Electricity Equipment Co., Ltd., as a Sino-US joint venture -Chongqing Cummins Engine Co., Ltd., authorized the China diesel generator set OEM supporting manufacturer, is very honored to participate in the signing ceremony of this "Western Fair". Over the years, Starlight and Chongqing Cummins have maintained friendly and cooperative relations, and won the Best Performance Award of Chongqing Cummins Power Market for four consecutive years from 2012 to 2015, Outstanding Performance Award in 2016, Outstanding Contribution Award in 2017, and Award for Cooperation in the same boat in 2018.
Chongqing Cummins diesel generator set produced by Starlight Company has excellent quality, low fuel consumption, low noise, high output power, reliable performance and convenient supply and maintenance of parts. Electronic governor with high cooling water temperature, low oil pressure and overspeed protection functions such as alarm and automatic parking. In the same kind of products, the performance is better, the quality is better, the service is more secure, and it is well received by the users.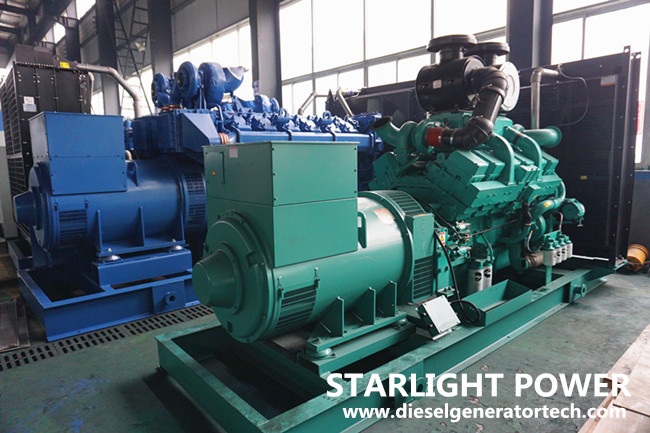 Cummins Worldwide Service Network
Cummins has more than 680 company owned/joint venture/independent distributor locations in 137 countries and territories and provides service through a vast dealer network of more than 5000 in 197 countries and territories. Cummins worldwide service network may provide warranty service support to all exported products (including the engines installed in OEM equipment) of Chongqing Cummins. It includes, but is not limited to, customer technical support and training, service parts distribution, troubleshooting and responsibility judgement within warranty coverage, warranty service etc.
The customers of Chongqing Cummins products may directly contact with any local or nearby Cummins service organizations outside China mainland and obtain products warranty service and other supports.
If you are interested in out Cummins diesel generator, please send us inquiry to sales@dieselgeneratortech.com