Nov. 20, 2019
Recently, the Russian River Register (RRR) ship inspector has carried out on-site field review on the processing of the body, cylinder head, crankshaft, camshaft and connecting rod of the H, G, G128 and W series engines of Shangchai Power Ship Engine, as well as the assembly, debugging and painting of the engine. The on-site certification of the parts were carried out.
After the results of the Russian investigation, the conclusion is that the production process of the Shangchai power ship engine and the relevant test parameters of the engine are in line with the Russian RRR inland ship construction and inspection specifications, and finally won the praise of the Russian RRR ship inspector and signed the relevant accreditation agreement. This result fully demonstrates the strong technical research and development strength of Shangchai and the excellent quality of the engine, and also enables customers who cooperate with Shangchai Power to use SDEC engine more confidently.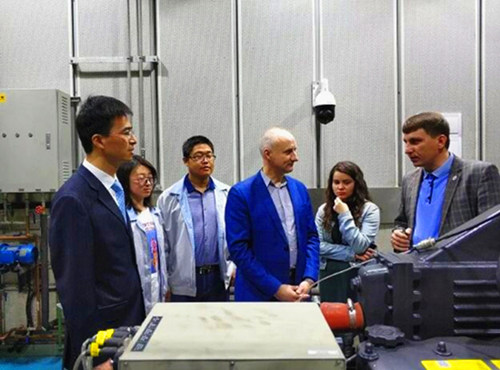 The H, G, G128, and W series engines are newly designed and carefully designed by Shangchai company to meet the ship power requirements. All kinds of technical indicators have reached the current international advanced level. It can quickly respond to load changes, has excellent fuel economy, and keeps emissions at a very low level. This series of engines are characterized by high reliability, good economy, compact structure, low noise and beautiful appearance.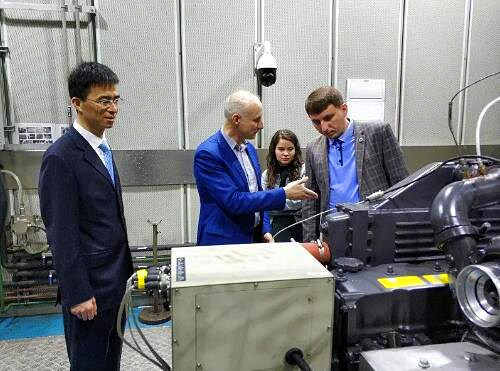 The strong power and excellent performance of Shangchai engine have been recognized by more and more manufacturers. It originates from the fact that Shangchai engine takes advanced technology as the core and takes higher standards as the goal at the beginning of research and development - many products meet Russian and European standards, constantly upgrading and strengthening product reliability, more able to adapt to the needs of various working conditions of the river. It is the preferred product for overseas customers.
SDEC Has Been Certificated
ISO/TS6949:2002 Quality Management System
ISO14001 Environment Management System
OHSAS18001 Occupation Health and Safety Management System
LL-C Certificate
Starlight Shangchai Land Use Diesel Generator Engine Features
SDEC H Series Engine Features
1. Four valves per cylinder and optimized design of air port swirl ratio and combustion chambers provide higher air intake efficiency; P7100 injection pump and vertically and centrally-mounted injectors, as well as the application of new fuel mixing and atomization technology result in decrease of fuel consumption by 8% - 10%.
2. It is safe and reliable with its service life (B10) over 10,000 working hours.
3. Electronic governor with high precision of adjustment effectively controls over the engine state characteristics.
4. One-piece cylinder head, rear gear train, elastic connection and modular design result in small volume, light weight and industry-leading vibration and noise control.
6. Its cold start temperature is as low as at -10°C without an air intake heating aid, providing strong environmental adaptability.
SDEC G Series Engine Features
1. Engine reliability is improved by adopting one-piece crankshaft made of non-quenched and tempered steel, improved gaskets for all connections, and a direct gear connection for the fuel injection pump to replace the original drive shaft structure.
2. Improved water pump flow and optimized pipeline design reduce cooling system resistance.
3. Improved oil pump flow and increased oil pressure improve lubrication of internal parts.
4. Added oil separator and redesigned thermostat adapt to applications in the regions with different ambient temperatures.
5. Redesigned fuel pipeline, improved other outside pipelines, air cleaner arrangement, and guard design, as well as reasonable layout make the engine appear more than in sense of industrial design.
6. Fractured connecting-rod provides easy service and maintenance.
SDEC W Series Engine Features
1. Four valve per cylinder, electronic governor and P11 high pressure fuel injection pump improve combustion and emissions effectively, providing smooth operation and good economy.
2. Gantry-type cylinder block, rear gear train and rationally-arranged reinforcing ribs provide good rigidity, compact structure, small vibration and low noise.
3. Precise timing control of valves and fuel injection due to split-type camshaft design and reduction in impact force due to optimized cam profiles improve reliability and durability.
4. Electric pre-oil-supply pump provides automatic oil supply before engine starting.