Starlight Passes Professional Safety Inspection And Creates a Good Production Environment
Jul. 02, 2017
On May 14th, our company commissioned Jiangsu Liwei Detection Technology to carry out daily inspection and supervision to our workshop, including the monitoring of dust and noise and so on occupational hazardous factors.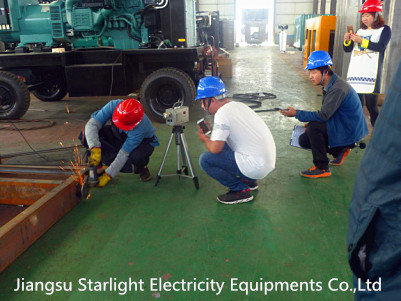 Inspectors are monitoring low noise workshop grinding operating post
We all know that daily monitoring is voluntary test of individuals, businesses, social groups and state organs. Our Starlight company has been strengthening the training of employees' occupational hazard protection knowledge, pay attention to the supervision, inspection and assessment efforts about whether the personal protective articles are wearing correct, which is not only responsible for the employees, but also reflects the importance of social safety production.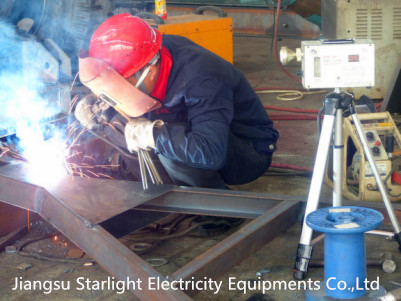 Inspectors are monitoring low noise workshop electrowelding operating post
Starlight company will always uphold such attitude, responsible for employees, customers and society. We adhere to good quality, strengthen daily supervision and inspection, and make efforts to create a safe and harmonious working environment, so as to provide more high-quality service experience for customers. Maybe you are also interested in Diesel Generator Brand.