Nov. 07, 2022
With the rapid development of the market economy, Starlight has won the favor of many customers relying on its advantages and strength. Recently, Starlight signed an order with Sichuan Jingfeng Power Engineering Co., Ltd. for a 640KW Ricardo diesel generator set, which has been successfully delivered.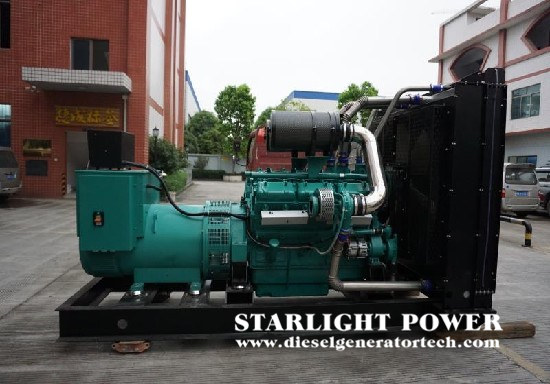 Starlight Ricardo diesel generator set is a product officially authorized by Ricardo, which has better performance, better quality and more guaranteed service among similar generator products. In order to keep improving, Starlight's technicians will do a good job and check every detail in the equipment production process, because we firmly believe that only by ensuring that there are no problems in the first process to the last process of equipment production, can the quality of equipment be guaranteed and the production efficiency will be greatly improved. In the process of this cooperation with Sichuan customers, Starlight has also achieved the refinement of the production process, constantly explored experience in production practice, and ensured that the equipment quality meets the standard, laying a solid foundation for the next application.
During the pleasant cooperation, Sichuan customers highly praised the quality of Starlight products. The reason why Starlight has been recognized by customers again and again is closely related to its high-quality equipment and considerate services. At the same time, it cannot achieve today's achievements without the support of its customers. In the future, Starlight will continue to adhere to the market orientation and take credit as its life to further improve its market influence.
Starlight Power has advanced testing equipment, modern production technology, professional manufacturing technology, perfect quality management system, and strong technical research and development capabilities. It can provide 3KW~2500KW various specifications of ordinary, automatic, four protection, automatic switching, low noise and mobile generator sets, high quality and low energy consumption to meet the diverse power needs of customers, and can also meet users with different voltages and different frequencies. It is required to create a parallel power supply system for multiple units. If you are interested in our product or any question on generator, welcome to send email to sales@dieselgeneratortech.com.