Jul. 09, 2019
On July 4, Starlight company all members welcome Navin, Aditya Birla Chemicals Thailand Ltd to visit Starlight company and discuss the cooperation agreement. Mr.Navin arrival is mainly to inspect Starlight plant and to talk about the cooperation agreement on the procurement of diesel generator.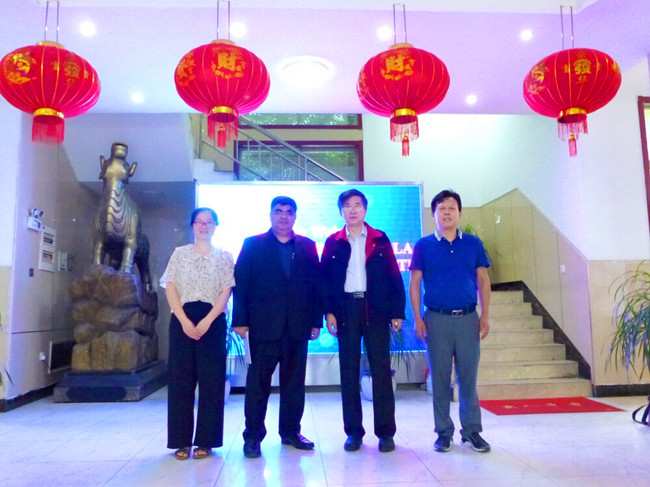 Rita (Starlight foreign trade manager), Navin (customer), Mr.Gu (Starlight Chairman), Mr.Wang (Head of Nanning office)
In May, customer consulted our generator for the first time. They chose our Starlight generator under the comparison of many competitors. We are very grateful to the customer for trusting us and selecting our diesel generator set. The diesel generator customer is interested is Cummins soundproof diesel generator 640KW (800KVA), 50Hz, 1500rpm, 3 phase 4 wire generator, equipped with Wuxi Stamford alternator and Deep Sea controller.
In addition, we also provide customer with two years of accessories, including vulnerable parts like air filter, fuel filter, oil filter, and bypass filter; AVR, battery charger, starter motor, control module, 1500 litre external fuel tank, etc.
Mr. Navin first visited our silent generator production workshop, then to our open type generators production workshop. Some questions were mentioned for Starlight testing station. For example,
What are the contents of our tests?
Whether our test content is fixed or constantly updated?
Whether the gensets we tested are all in line with the standard?
How to deal with the products that do not meet the standard?
When to start testing generator sets?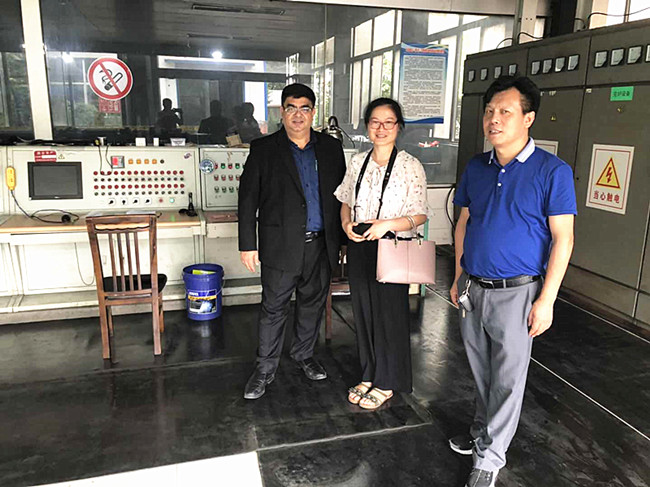 Our technicians answered the questions to Navin one by one and got the approval of our customer.
Starlight factory inspection is based on the national environmental protection and product update to constantly upgrade our testing items. Under normal circumstances, our products are in compliance with standards. There are very few products that do not meet the standards. We focus on product quality and insist on providing good quality generator sets to our customers. If there are unqualified products, we will re-adjust and re-test. If the engine or generator quality problems, we will return to the engine/generator manufacturer. Starlight generators are generally tested at night, the workshop is quiet, and the measured data will be more accurate.
After finishing the factory visit, we have a meeting with Navin on the purchase of Cummins diesel generator set. Mr. Gu, chairman of Starlight, Mr.Wang, head of Nanning office, and Rita, foreign trade manager, attended the meeting. We mainly discuss the payment terms. Finally, we reached an agreement. We promise to provide customer with good quality diesel generator, and when the genset reaches their factory, we also arrange for engineer to guide the installation and training of how to use this generator set. Of course, Mr. Navin also introduce us to their group.
Aditya Birla Chemicals Thailand Ltd belongs to Aditya Birla Group ( Headquartered in India). Aditya Birla Group is one of the top 500 enterprises in the world, having 135,000 employees from 43 countries. Birla businesses have grown into global powerhouses in a wide range of sectors – metals, textiles, carbon black, telecom and cement. The aluminium rolling, viscose staple fiber, and carbon black from Aditya Birla Group rank first in the world.
Birla's carbon black is the world's leading carbon black manufacturer and the flagship company of the Birla Group. Birla's carbon black products are widely used in tires, rubber, plastics, paints, inks and other industries.
According to Mr.Navin's introduction, we know that Birla is a well-known enterprise. We are honored to cooperate with Birla, and we will cherish the opportunity to provide the best generator to Birla's Thailand company.