500KW Volvo Diesel Generator Set Contract Signed Successfully
Jan. 01, 1970
Recently, Starlight Company signed a contract for a 500KW diesel generator set with the Fifth Project of China Railway 18th Bureau. The diesel generator set signed this time is powered by Volvo Sweden and powered by Engel (Yangjiang). The Fifth Engineering Co., Ltd. of China Railway Construction Eighteenth Bureau Group Co., Ltd. has three Class I qualifications for general contracting of municipal engineering, housing construction and highway engineering, Class II qualification for general contracting of railway engineering construction, Class I qualification for four professional contracting of bridge, tunnel, highway subgrade and pavement engineering, and professional contracting qualification for premixed concrete.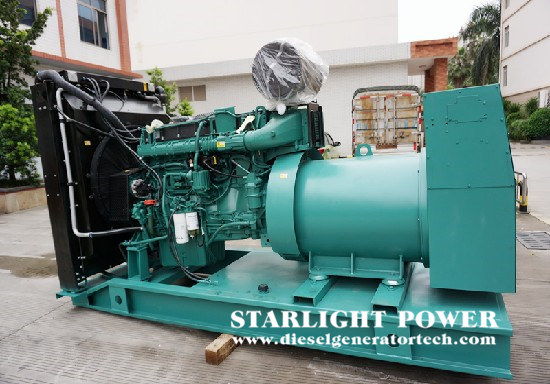 The quality of the project undertaken by the company is excellent and has won the praise of all sectors of society. In the construction of the Luanhe River Diversion Project to Tianjin, the company was honored as the "Tiger Group" and awarded the second class collective merit by the Central Military Commission. It has successively created the far-reaching "Daqin Spirit", "Luanhe River Diversion Spirit", "Qinghai Tibet Spirit" and "Haihe Spirit".
Sweden Volvo generator set is a generator set with complete electronic fuel injection control technology, high performance index and high reliability. It has the advantages of excellent starting performance, stable voltage, reliable operation, low emission, low noise, convenient maintenance, etc. In addition, the sub series generator has good economy and good plateau adaptability. And it has strong load bearing capacity; The engine runs smoothly with low noise; Fast and reliable cold start performance; Delicate and compact appearance design; Low fuel consumption and operating cost; Less exhaust emissions, economic and environmental protection; It has a global service network and sufficient spare parts supply.
Starlight Power was founded in 1974 and is one of the earliest manufacturers of generators and diesel generator sets in China. If you want get more information, please feel free to send email to sales@dieselgeneratortech.com we will pay highly attention on your question.