Jan. 01, 1970
Guangxi Dingbo Power Equipment Manufacturing Co., Ltd. has always adhered to the principle of quality priority, technical assurance and service follow-up, actively collected and absorbed advanced technologies and products at home and abroad, and won the trust of customers. Recently, the 500kw Cummins diesel generator set purchased by a hospital in Beijing was delivered to the site and installed.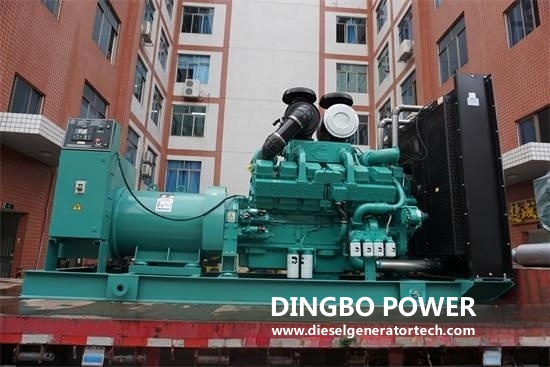 Cummins diesel generator set has excellent quality, low fuel consumption, low noise, large output power and reliable performance. Its reliable stability, economy, power, durability and environmental safety are welcomed by users at home and abroad, and the three guarantees are guaranteed all over the world. Dongfeng Cummins and Chongqing Cummins engines are small in size, light in weight, low in fuel consumption, high in power, reliable in operation, and convenient in spare parts supply and maintenance. The electronic governor is adopted, with protection functions such as high cooling water temperature, low oil pressure, overspeed alarm and automatic shutdown. Dingbo Cummins diesel generator set is a product officially authorized by Cummins, which has better performance, better quality and more guaranteed service among similar products, and is recommended by the diesel generator set department of Dingbo Cummins.
During the cooperation, the customers highly evaluated the quality of Dingbo products. In the rich communication and interaction with customers, Dingbo fully grasped the actual needs of customers, and took this as the guide for service innovation. It has a more harmonious relationship with customers, and has also brought many loyal customers to Dingbo. In the future development, Dingbo will continue to adhere to the market orientation and reputation as its life, and further improve its market influence. While providing high-quality power generation equipment, Dingbo will also strengthen service construction to better meet customers' procurement needs for power generation equipment.
Guangxi Dingbo Power Equipment Manufacturing Co., Ltd. is an early professional manufacturer of generators and diesel generator sets in China. The company has first-class national-level large-scale production and load testing equipment. Provide users with long-term diesel generator set sales, leasing, technical consultation, commissioning, maintenance, training services and generator set trusteeship business. If you would like to get more information welcome to contact us via sales@dieselgeneratortech.com.