Jan. 01, 1970
A few days ago, Guangxi Dingbo Power Equipment Manufacturing Co., Ltd. sold a 500KW container diesel generator set. The production was completed within the quality guarantee specified in the signed contract, and it has been loaded and shipped to Karamay, Xinjiang.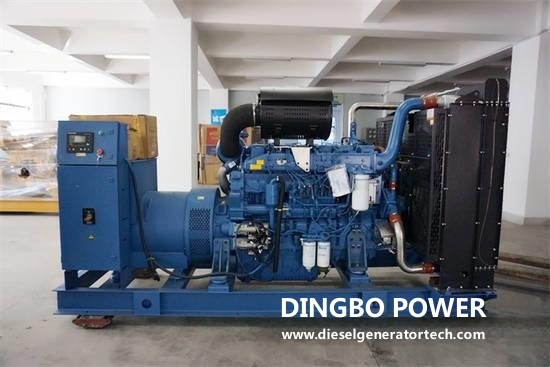 Karamay Oilfield Company selects container type diesel generator set, mainly because the container type unit does not occupy the building area, does not need to design the generator room, and can be directly used when placed outdoors. Because of this outstanding feature, container type generator sets are accepted by the majority of users. As the protection part of the unit, the container can play the functions of rain proof, sand proof, sun proof and noise reduction of the unit; It is of great significance to ensure the safety of power consumption that the diesel generator set can operate reliably, quickly and safely.
Advantages of container diesel generator set:
1. It is equipped with a muffler, which has a compact structure and good sound attenuation effect
2. The unit is equipped with daily oil tank, lighting fixtures and fire-fighting equipment. Ensure the convenience and safety of use and maintenance
3. Beautiful appearance and reasonable structure
4. Good sealing performance. Fully enclosed box, rain proof, sand proof, sun proof, can work in harsh environments
5. Good noise reduction effect and convenient lifting.
Dingbo Power has advanced testing equipment, modern production technology, professional manufacturing technology, perfect quality management system, and strong technical research and development capabilities. It can provide 3KW~2500KW various specifications of ordinary, automatic, four protection, automatic switching, low noise and mobile generator sets, high quality and low energy consumption to meet the diverse power needs of customers, and can also meet users with different voltages and different frequencies. It is required to create a parallel power supply system for multiple units. If you are interested in our product or any question on generator, welcome to send email to sales@dieselgeneratortech.com.