Dec. 17, 2021
As a versatile and reliable power source, the contribution of generators to productivity cannot be underestimated: they can provide vital energy and support for a variety of applications such as urban drainage projects, manufacturing, hospitals and more.
When choosing a diesel generator, there are 4 important factors to consider.
Generator size, modular capability, control system and management, physical size and transportation.
Generator size
The most important thing to consider when sizing a generator is the high inrush current associated with starting motors and transformers, usually six times the full load current.
As a result, it is common practice to use the starting kVA requirements for motors and transformers as the criteria for sizing generators. This approach typically results in generators that are overloaded for motor operation rather than based on the actual needs of the application.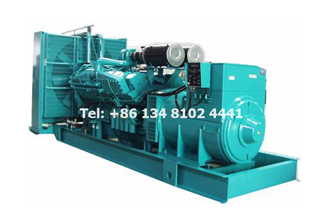 80kw 100kva Cummins Diesel Generator Set
In addition, it ignores other critical factors that play a key role in sizing generators. For example, harmonics caused by the sequential start-up of inverters and motors.
Large voltage and frequency dips can also occur when starting a motor or transformer if the diesel generator set is not properly sized. In addition, other loads connected to the generator output may be more sensitive to voltage and frequency dips than the motor or motor starter, which can cause problems.
Modular capability
Even if you start with just one unit, it is worth asking the equipment manufacturer what steps can be taken to connect a single generator in parallel with other generators to form a modular power plant setup. For example, does the generator come standard with this feature? Also, how long does it take to pair two units?
For many generators, this process may take less than 10 minutes, but not all generators offer this feature. Therefore, it is highly recommended to check before making an investment in case this feature is needed in the future.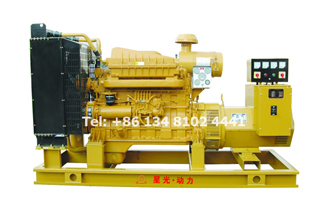 50kw 62.5kva Shangchai Diesel Generator Set
When coordinated by a network of controllers, plug-and-play generators can be started and shut down at any given time based on site power requirements. For example, only one or two may be available for operation during low load periods, resulting in improved fuel efficiency. Likewise, all units may become active during periods of high demand.
The modular feature has many additional benefits. First, equipment reliability is improved by configuring the remaining units to increase their output to maintain the same power output, thereby mitigating the failure of individual units. Second, the cost and length of service intervals are reduced because it is not necessary to stop the entire power delivery during necessary maintenance operations.
Control System and Management
The ideal control system should provide a variety of functions. For example, the ability to remotely start and program machines, display warnings (such as low fuel and other performance problems), in addition to providing extensive analytical data. This helps to make better use of the efficiency of the power plant, while providing a valuable overview of the application process.
Many generators are now equipped with a power management system (PMS). What makes them ideal for rental applications is the plug-and-play design, which can be configured easily and quickly. the PMS provides a way to optimize fuel consumption and generator performance in parallel with load demand, starting and stopping the unit as the load increases or decreases accordingly. It also helps to avoid damage to the engine when the generator is running at low load levels, thus extending its operating life.
Physical size and transportation
It is worthwhile to determine if the unit can be towed or loaded onto a truck and to check features such as lifting lugs and forklift slots. When using multiple generators, it is also worth considering whether units can be stacked together to minimize footprint and access considerations. These factors have an impact on total operating expenses and efforts to reduce carbon costs.
Consider all of the above factors that influence the selection of the right size. When in doubt, apply a simple rule for estimating motor start-up: the motor nameplate specifies a generator set rated at 1 kW per 3/4 to 1 hp. Always stay on the conservative side and remember that generators are built to work hard, and the more accurately the application is sized, the greater the result will be.
It pays to consider modularity, because bigger is not necessarily better. Modularity is not just for larger installations, it also makes sense for installations around 150 kVA.
If you want to get more information about the best diesel generator set, welcome to contact us today or request a quote.