Oct. 27, 2022
In order to ensure the stable operation of the diesel generator set, we should also carry out on load commissioning of the unit before it is officially put into use. The on load test of the diesel generator set is the most direct and objective basis to evaluate whether the generator set meets its specifications, power levels, and whether the installation of the generator set meets the requirements of normal operation. On load commissioning of diesel generator set shall include the following points:

1. When the unit is in automatic state, manually load the test.
2. Gradual loading operation conditions are 25%, 50%, 75% and 100% respectively. Before 75% rated load, each stage shall not be less than 30min.
3. Observe the unit operation, smoke exhaust and whether all parameters are normal.
4. Check the automatic control switching function and alarm start switching function of the two oil engines at the double oil engine station.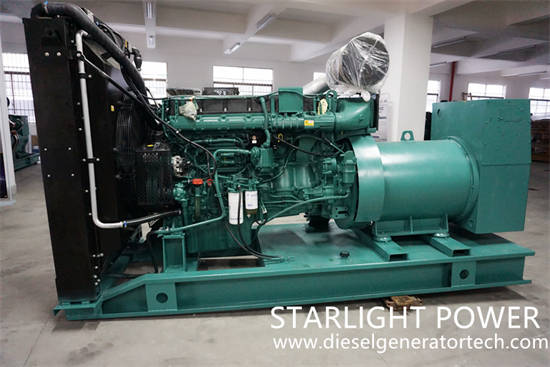 5. Check whether the loaded noise value of the unit meets the contract requirements.
The above is the contents of the diesel generator set on load commissioning. It is worth noting that during the commissioning of the unit, the operator must carefully and accurately fill in the commissioning report according to the commissioning process and content, which is an important document basis for on-site commissioning. After the commissioning is completed, pay attention to clearing the site and keeping the site clean.
Jiangsu Starlight Electricity Equipments Co.,Ltd. is one of the earliest manufacturers of generating sets in China. It has first-class testing equipment, advanced production technology, professional manufacturing technology, perfect quality management system, and strong R&D technical strength. It can provide 3KW-2500KW various specifications of universal, automatic, four protection, automatic switching, low noise and mobile, etc., high-quality, low-energy generating sets to meet all customers' power needs, and can also meet users' different voltages and different Frequency requirements, as well as the parallel-connected power supply system of multiple units, use excellent talents to build excellent enterprises, create excellent products, create excellent services, and strive to build excellent domestic enterprises. For more product details, please contact us with sales@dieselgeneratortech.com.