May. 06, 2022
Some diesel generators used outdoors are not shielded in time in rainy days, and the diesel generators are wet. If they are not taken care of in time, the unit will be rusted, corroded, damaged, and the insulation resistance of the circuit will be reduced when wet. The danger of breakdown and short-circuit burning will shorten the service life of diesel generators. Therefore, diesel generators used outdoors are usually equipped with rain-proof canopy diesel generators or containers. If noise is limited, silent boxes can also be configured.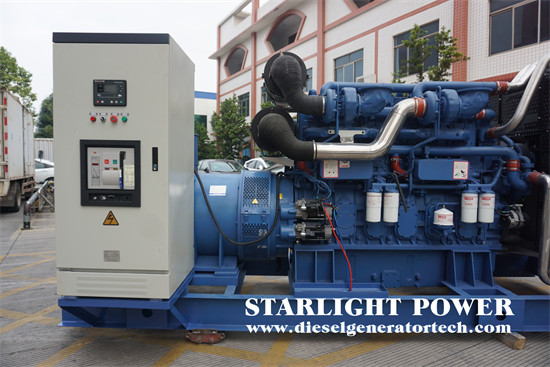 When it is found that the diesel generator has entered water, if the unit is running, it will be shut down immediately, and it is not allowed to start when it is shut down. The performance of the engine after entering a small amount of water, the following methods can help us to easily judge the water intake of the diesel generator engine.
1. Understand the oil usage
The color of the oil that is no problem is light yellow, brown, transparent and colorless, etc., but basically it will not be milky white. Pull out the oil dipstick, wipe it clean and put it back in to check if there is a milky white oil-water mixture. If so, it may be that water has entered the engine.
2. Check the air filter
Check whether the air filter and the lower casing of the air filter have strong traces of water ingress, and check whether there are strong traces of water in the intake pipe and intake manifold. Diesel generator users can disassemble the air filter by themselves.
3. White smoke from the exhaust pipe
When there is moisture in the engine fuel or in the combustion chamber, the water is heated by the heat released by combustion in the cylinder into water vapor, which is discharged from the exhaust pipe to produce white smoke. It may be caused by water entering the diesel generator engine.
Jiangsu Starlight Power Generation Equipment Co., Ltd. was founded in 1974 and is one of the earliest manufacturers of generators and diesel generator sets in China. The company has a registered capital of 218.88 million yuan. The company covers an area of 86,000 square meters and a building area of 55,000 square meters. There are more than 660 employees, including 456 professional technicians and 106 senior technicians. It has 46 sales and service outlets nationwide. The main products are diesel engines, generator sets, and diesel generators, providing users with a one-stop service of design, supply, debugging and maintenance at any time. Starlight has always insisted on using first-class talents, building first-class enterprises, manufacturing first-class products, creating first-class services, and making every effort to build a first-class domestic enterprise. If any question please feel free to visit our website https://www.dieselgeneratortech.com/ or send email to sales@dieselgeneratortech.com.