Dec. 28, 2021
Why do you think the noise of Cummins diesel generator sets become louder after running for a long time? First of all, Cummins diesel generator sets have carbon deposits. Because the old engine oil of diesel generator sets is used for a long time, the more it is used, the more and more carbon deposits become. When the engine oil is thin, it is easy to channel the engine oil, causing more and more carbon deposits and losing a lot of power. When changing to a new engine oil, the Cummins diesel generator set cannot adapt to the viscosity of the engine oil, which may increase the speed and cause the generator to become noisy. The noise of the Cummins diesel generator set will increase when the mechanical parts are loose during long-term operation. Sometimes it is likely to have a failure problem, and the noise of the generator will gradually increase. This should be checked and replaced to avoid it. Other failures.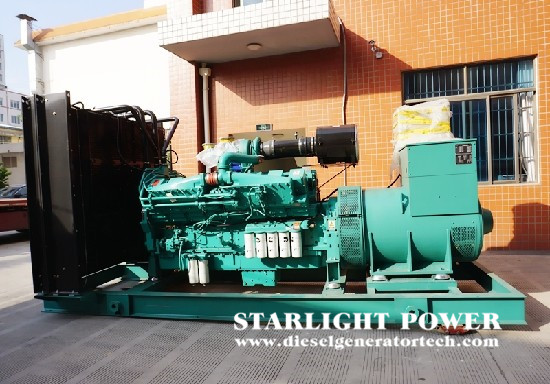 In recent years, with technological advancement, as a high-quality choice for household emergency power supplies and power supplies for outdoor travel, lightweight portable small generator sets have also begun to enter the daily lives of residents. Human hearing has errors in different environments. Of course, if you want to truly distinguish the size of the noise, you have to use a decibel meter to test it. It is recommended that users who want to reduce the noise of Cummins diesel generator sets can be equipped with silent boxes. The biggest advantage of silent generator sets is low noise, reducing noise pollution to the environment, and reducing noise to the operator of the generator set.
In addition to the various functions of the Cummins diesel generator set, the silent Cummins diesel generator set also has the following characteristics: low noise, compact overall structure, and small space occupation; the box body is all detachable structure, and the box body is made of steel plate splicing. , The surface is coated with high-performance anti-rust paint, and it has the functions of noise reduction and rain protection. The inside of the box adopts a multi-layer barrier impedance mismatched muffler structure and a built-in large impedance muffler. The cabinet structure design is reasonable. This is also the most effective way for users to deal with noise during operation of Cummins diesel generator sets.
Jiangsu Starlight Power Generation Equipment Co., Ltd. was founded in 1974 and is one of the earliest manufacturers of generators and diesel generator sets in China. The company has a registered capital of 218.88 million yuan. The company covers an area of 86,000 square meters and a building area of 55,000 square meters. There are more than 660 employees, including 456 professional technicians and 106 senior technicians. It has 46 sales and service outlets nationwide. The main products are diesel engines, generator sets, and diesel generators, providing users with a one-stop service of design, supply, debugging and maintenance at any time. Starlight has always insisted on using first-class talents, building first-class enterprises, manufacturing first-class products, creating first-class services, and making every effort to build a first-class domestic enterprise. If any question please feel free to visit our website https://www.dieselgeneratortech.com/ or send email to sales@dieselgeneratortech.com.