Jun. 21, 2022
We have introduced the failure of the Volvo diesel generator fuel tank before. It is not enough to know the reason alone. It is still necessary to learn the solution to the failure of the Volvo diesel generator fuel tank. Many Volvo diesel generator operators think it's good to pay attention to the maintenance of the unit, and there is no need to pay more attention to the fuel tank. This view is incorrect, as the fuel tank is an essential and important auxiliary equipment for Volvo diesel generators.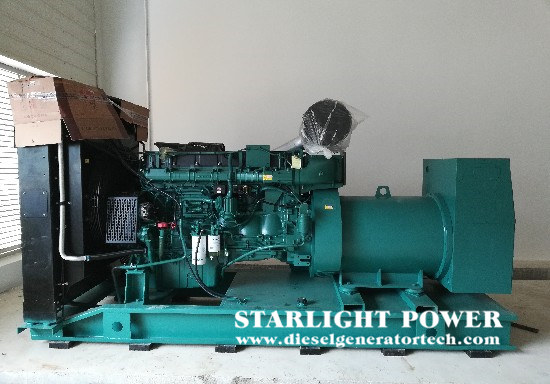 The solution to the fuel tank failure of the Volvo diesel generator with high cost performance is as follows:
1. The inner and outer surfaces of the fuel tank of Volvo diesel generators are treated with anti-corrosion, which improves the level of anti-seepage and leakage.
2. The functional design of Volvo diesel generator fuel tank is perfect, and the oil overflow port, respirator, oil inlet filter, normally closed fuel tank cleaning port, etc. are reasonably designed.
3. Different from the glass tube and rubber tube oil gauge of other oil tanks, the UPT series oil tank adopts an indirect maglev oil gauge. Since the display part is isolated from the oil, the display is clear and clear, and it will not turn black for a long time.
4. All valve connections of Volvo diesel generator fuel tank are made of pressure-resistant and corrosion-resistant connectors.
5. The connection between the fuel tank and the unit of Volvo diesel generator adopts thick-walled copper pipe, the wiring is beautiful and reasonable, and the leakage phenomenon is completely eliminated.
Starlight series Volvo diesel generators have the advantages of small size, light weight, low fuel consumption, high power, reliable operation, and convenient spare parts supply and maintenance. Using electronic governor, it has protection functions such as high cooling water temperature, low oil pressure, overspeed alarm and automatic parking.
Jiangsu Starlight Power Generation Equipment Co., Ltd. was founded in 1974 and is one of the earliest manufacturers of generators and diesel generator sets in China. The company has a registered capital of 218.88 million yuan. The company covers an area of 86,000 square meters and a building area of 55,000 square meters. There are more than 660 employees, including 456 professional technicians and 106 senior technicians. It has 46 sales and service outlets nationwide. The main products are diesel engines, generator sets, and diesel generators, providing users with a one-stop service of design, supply, debugging and maintenance at any time. Starlight has always insisted on using first-class talents, building first-class enterprises, manufacturing first-class products, creating first-class services, and making every effort to build a first-class domestic enterprise. If any question please feel free to visit our website https://www.dieselgeneratortech.com/ or send email to sales@dieselgeneratortech.com.