Sep. 14, 2023
What are the reasons for insufficient power during the operation of diesel generator sets? Diesel generator sets have the characteristics of strong power, green environmental protection, pollution-free, and continuous operation. Occasionally, there may be insufficient power during use. So, what are the main reasons for insufficient power? Firstly, the fuel system is not smooth or the fuel injection power is insufficient. If the fuel filter enters air or becomes blocked, resulting in insufficient power, the air entering the pipeline should be removed, the diesel filter element should be cleaned, and replaced if necessary.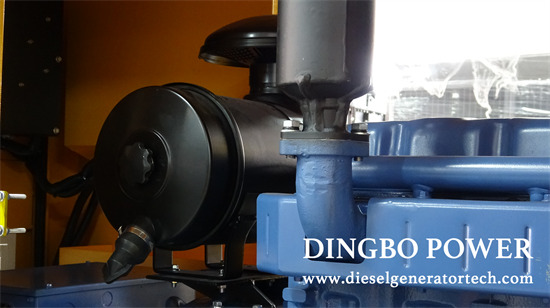 Even if the fuel supply of the fuel injection pump is insufficient, it can also cause insufficient power. It is necessary to inspect, repair or replace accessories in a timely manner. Secondly, there is a malfunction in the cooling and lubrication system. The overheating of the diesel generator set is caused by a malfunction in the cooling or lubrication system. In this case, it can lead to high water and oil temperatures. If the oil temperature of the unit is found to be too high, attention should be paid to checking its exhaust and heat dissipation functions, promptly cleaning its scale, and maintaining smoothness.
The damage to the piston and cylinder liner results in increased mechanical loss, reduced compression ratio, difficulty in ignition or insufficient combustion, increased inflation, and severe air leakage due to severe strain or wear of the piston and cylinder liner. This is also an important reason for insufficient power of diesel generator sets and even power shortage. Therefore, the fuel system, power system, and lubrication system are important components that make up the normal operation of diesel generator sets. It is necessary to pay attention to checking for problems that may occur, ensuring the normal operation of diesel generator sets, and providing a continuous source of power for people's lives.
Guangxi Dingbo Power Equipment Manufacturing Co.,Ltd has been established for many years. In addition to strict requirements on the quality of diesel generator set products and after-sales service, it also has strict regulations on the plant environment, production equipment and supporting facilities, which reflects the strict style of Dingbo people. It is not only responsible for generator products, customers, but also employees, so that every employee of Dingbo Power generation equipment can work in a comfortable environment, Make it comfortable for every visiting customer to visit. Dingbo Power Group, relying on high-quality generators, generator sets, diesel generator, diesel generator sets, good services and the care of friends from all walks of life, carries forward the enterprise spirit of "pragmatic innovation, pioneering, unity and hard work, dare to be the first", and adheres to the enterprise style of "treating people with sincerity and heart to heart", has won the strong support of customers in the fields of post and telecommunications, finance, petrochemical, metallurgy, transportation, education, medical care, etc, Having a proud performance. Dingbo people are gradually moving towards economies of scale and entering the international market after joining the WTO with flexible sales strategies and relying on the company's advantages and strength. If you would like to get more information welcome to contact us via sales@dieselgeneratortech.com.