Mar. 21, 2023
Starlight continues to introduce the load, current and instrument fault analysis of the generator.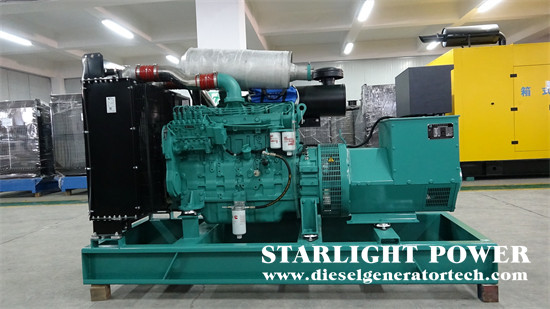 Generator instrument indication is abnormal
1. Phenomenon:
The upper computer displays that various parameters suddenly lose indication or the indication is abnormal.
2. Causes and handling methods:
1) The measuring point is faulty or the terminal is loose.
2) Communication failure between upper computer and LCU or LCU and PLC. Switch the unit to local control and notify the maintenance personnel for handling.
3) Disconnection at the secondary side of voltage transformer: if any, reactive stator voltage, frequency and other meters lose indication due to disconnection at the secondary side of voltage transformer, the electric energy meter also stops measuring, while other meters, such as stator current, rotor current, rotor voltage, excitation circuit and other meters still indicate normal. At this time, the operating personnel shall make comprehensive analysis based on the indication of all meters and determine the cause of indication abnormality. It is not allowed to disconnect and shut down blindly due to the abnormal indication of the above meters, nor to adjust the load blindly. The operation of the generator should be monitored through other meters. Notify the maintenance personnel for handling. The secondary open circuit of the current transformer causes the indication of the meter to be abnormal: if one phase is open, the stator current, active and reactive meters may be abnormal. The specific situation and degree are related to the fault phase of current transformer. In case of secondary open circuit of current transformer, immediately notify the personnel on duty, and do not adjust the load blindly. In the process of treatment, the monitoring of generator operating conditions should be strengthened to prevent the TA secondary open circuit high voltage from hurting people.
Since 1982, Starlight Generator has been a generator set manufacturer qualified by the "National Internal Combustion Engine Quality Supervision and Inspection Center". The product quality has passed the IS09001 quality system standard certification. And obtained the qualification certificate for self-operated import and export. Over the years, starlight units have been widely used in all walks of life, and have won the network access qualification of the Ministry of Information Industry, the network access qualification of the Ministry of Radio and Television, the network access qualification of CNPC, the network access qualification of China Mobile, and the manufacturing qualification of marine units. In 2016, Starlight was awarded the Certificate of Qualified Supplier of China Nuclear Power Group. Starlight Generator has been cooperating with Shangchai Power for many years. In 2009, it became the OEM partner of Shangchai Power in China. Starlight generator VOLVO unit ranks the top three in the Asia-Pacific sales volume, and is the core OEM partner of Sweden Volvo VOLVO in the Asia-Pacific region. If any question please feel free to visit our website https://www.dieselgeneratortech.com/ or send email to sales@dieselgeneratortech.com.