Mar. 07, 2022
If the parts of Cummins generator set are worn, it will seriously affect its performance and service life, so we must master the correct method to reduce the wear of Cummins generator set parts. Specific actions that can be taken include: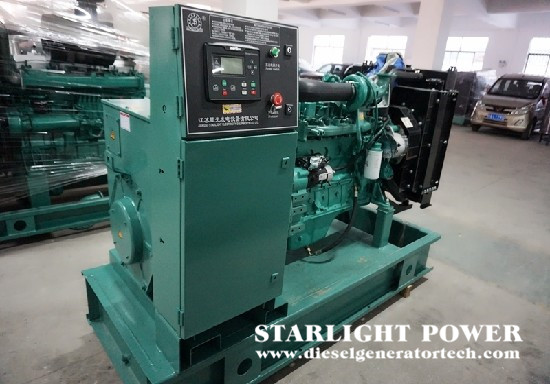 Suitable lubrication method. Choose appropriate lubricants and lubrication methods, and replace dry friction with better fluid friction, which is a way to reduce friction and wear. For Cummins generator set accessories, choose which brand of lubricating oil to use according to the specific requirements of different engines and accessories, as well as according to different seasons and regions of use.
Reasonable structural design. The structure should be conducive to the formation and recovery of the surface protective film between the friction pairs, the uniform distribution of pressure, the dissipation of frictional heat, the discharge of wear debris, and the prevention of the entry of external abrasives and dust. in structural design. The displacement principle can be applied, which allows one fitting in the system to wear out to protect another important fitting, or the transfer principle, which allows the other two pieces in the friction pair to wear out quickly while protecting the valuable fitting.
Select the correct part material and finish. According to the form of basic wear, choose the material correctly to improve the wear resistance of Cummins generator set parts. Materials with high fatigue strength, good corrosion resistance, wear resistance and high temperature resistance should be selected in the design and manufacture. At the same time, attention should be paid to the mutual solubility of the paired materials, so that they have a suitable combination, and the wear resistance of the surface can be improved by using various surface treatment methods.
Improve quality. Improving the quality of machining, assembly and installation is an effective measure to prevent and reduce wear.
Create good environmental conditions and correct use and maintenance. Try to avoid excessive load, high movement speed and working temperature, create good environmental conditions, strengthen scientific management, conduct regular personnel training, and strictly implement operating procedures and other relevant rules and regulations. Cummins generator set parts should be properly run-in at the beginning of use. During use, the maintenance of the oil supply system, air intake system and lubrication system should be done well to prevent the generation and intrusion of abrasives. Use monitoring and testing techniques wherever possible.
Jiangsu Starlight Power Generation Equipment Co., Ltd. was founded in 1974 and is one of the earliest manufacturers of generators and diesel generator sets in China. The company has a registered capital of 218.88 million yuan. The company covers an area of 86,000 square meters and a building area of 55,000 square meters. There are more than 660 employees, including 456 professional technicians and 106 senior technicians. It has 46 sales and service outlets nationwide. The main products are diesel engines, generator sets, and diesel generators, providing users with a one-stop service of design, supply, debugging and maintenance at any time. Starlight has always insisted on using first-class talents, building first-class enterprises, manufacturing first-class products, creating first-class services, and making every effort to build a first-class domestic enterprise. If any question please feel free to visit our website https://www.dieselgeneratortech.com/ or send email to sales@dieselgeneratortech.com.