Mar. 22, 2023
The scope of diesel generator preparation includes the installation preparation of diesel generators for the entire construction enterprise, the installation preparation of diesel generators for large-scale comprehensive proposed projects, and the installation preparation of diesel generators for small and simple unit projects. Here, we take only one Jiangsu Starlight Power diesel generator project as an example to illustrate the preparatory work for the installation of its diesel generator as follows:

Electricity is the main tool power source at the construction site. Before the installation and commencement of the diesel generator, it is necessary to connect the power and telecommunications facilities according to the design requirements of the construction manufacturer, and provide other energy sources (such as water) to ensure the normal connection of water and electricity
at the construction site.
The roads on the construction site are the basic conditions for the transportation of diesel generators. Before the commencement of the diesel generator installation project, the construction site roads and necessary temporary roads must be repaired in accordance with the requirements of the construction plan to form a complete and smooth transportation road, creating favorable conditions for the mobilization and installation of the diesel generator.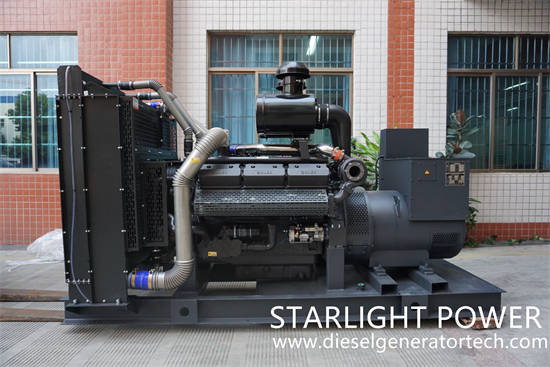 No matter which industry you are engaged in, a reliable standby power supply is crucial to the sustainable operation of your work or production or business. Having a commercial or industrial standby diesel generator in Jiangsu Starlight Power can ensure the safe, efficient, and continuous operation of the enterprise in the event of grid failure or unexpected interruption of power supply.
As with selecting high-quality equipment for the required reliability and efficiency, it is important to ensure the accurate installation of standby diesel generators. Today, Jiangsu Starlight Power will tell you the basic knowledge involved in installing diesel generators or preparing for the airport.
What is the use of backup or emergency power supplies if they are not installed correctly? Poor installation jobs can lead to reduced efficiency and workflow disruption, uneven performance, or inability to respond when you need it most.
When installing standby diesel generators in your enterprise, the process begins with a comprehensive assessment of technical factors, environmental issues, logistics, power capacity, local regulations, and regulatory requirements. Before proceeding with the installation of the diesel generator, the following main factors need to be considered in this process.
Jiangsu Starlight Electricity Equipments Co.,Ltd. is one of the earliest manufacturers of generators and diesel generator sets in China. The company relies on high-quality products and good services. It has been widely recognized by users in many fields. At present, it can provide various specifications of diesel generator sets in the power range of 15KW-2500KW. For more details, please contact us with sales@dieselgeneratortech.com.