Mar. 23, 2019
Cummins Generator Technologies (China) Co., Ltd. is the only wholly owned enterprise by British Stamford New Era International Co., Ltd. in China, with the initial investment of 17.6 million US dollar. It was established in February 1996 and officially established in November 1997, with the annual production capacity of 50,000 units.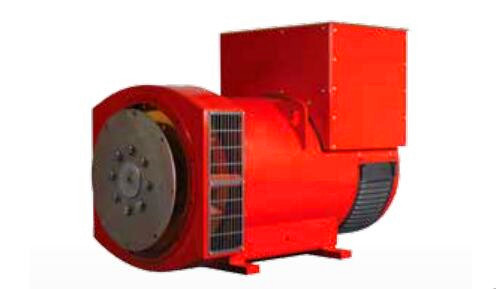 In August 1997, the first Stamford HC4 (300KW) alternator was formally produced.
In September 1999, won the title of "Jiangsu High-Tech Enterprise"
In 2000, obtained China Classification Society marine generator production license.
In August 2002, from a joint venture company to a wholly foreign-owned enterprise.
In 2003, it was rated as "Double Excellence" Enterprise for Foreign Investment.
In 2004, it was named "Industrial Top 100 Enterprises" in Wuxi City.
In 2005, the enterprise passed the Export Product Quality Certification (CIQ), products passed the UL certification and also CCS certification.
In 2006, it won the title of "Best 100 Enterprises in Wuxi" again.
Stamford alternator has the characteristics of small volume, light weight, advanced technology and reliable performance. The series of generators are: BC16, BC18, UC224, HC4, HC5, LV6, and HC7, power range is from 6.5kw to 1600kw. It is widely used in the fields of railway, ship, post and telecommunications, military project, oil field, transportation, high-rise building and cold storage container. and refrigerated container.
Alternator Performance
(1) Type: rotating magnetic field, single bearing, 4 pole, brushless, anti-drip structure, insulation class H, accord with the requirements of GB766, BS 5000, IEC 34-1 Grade Standard. Generators can be used in sand stone, water return and chemical corrosion environments.
(2) Generator phase direction: A(U) B(V) C(W)
(3) Stator: chute structure, 2/3 pitch winding, effectively suppress the waveform distortion of the third harmonic current and output voltage.
(4) Rotor: the rotor is balanced by support before assembly and connected directly to the engine through flexible drive plate. Perfect dampers reduce oscillation in parallel.
(5) Automatic Voltage Regulator (AVR)
The generators from Cummins Generator Technologies (China) Co., Ltd have a variety of automatic voltage regulators (AVR). The SX440 is a self-excited AVR. Through the induction of two-phase average voltage, ensure the voltage regulation rate. The SX440 can meet the demand of power supply in general situation. MX321 is a another type of excitation AVR, induction three-phase voltage, combined with PMG application, to ensure that the voltage adjustment rate is ± 0.5%, suitable for special load needs.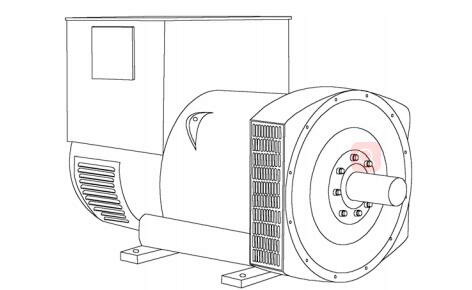 (6) Generator cooling: directly drive the centrifugal fan.
(7) Rated temperature rise of generator: 125°C.
(8) Brushless alternator capacity up to 2750kva
Cummins Generator Technologies (China) Co., Ltd. alternator from Wuxi New Era Alternator Co., Ltd. has established a worldwide reputation for quality, reliability and innovation and set industry standards. The capacity range is from 5 to 2750 KVA and suitable for all AC generating sets.
Stamford series generators are suitable for industrial, marine, commercial, construction, rental, cogeneration, parallel power generation, peak power generation, telecommunications, coal mines and other standby or continuous power supply facilities. Cummins Generator Technologies (China) Co., Ltd. brushless alternator has an optional SAE transition sleeve to ensure an easy connection to a range prime movers.
(9) Quality performance depends on high quality design, components and assembly. Cummins Generator Technology (China) Co., Ltd. alternator quality from production to global after-sales service can be reliably guaranteed. The AC generators from the company meet the standards of all certification systems and are manufactured under ISO9001 environment.