Nov. 13, 2021
Do you know how to make Cummins diesel generator sets more fuel efficient? We can increase the temperature of the cooling water of the diesel generator sets, so that the overall temperature of the Cummins diesel generator sets will be higher, and the combustion will be more complete and the oil viscosity can be reduced. It reduces the running resistance of Cummins diesel generator sets, achieves fuel-saving effects, and purifies the fuel. You can buy the diesel back in advance and put it aside for a few days before using it. Then the sediment will settle to the bottom. Some Cummins diesel generator sets come with diesel filters, which can automatically purify the diesel.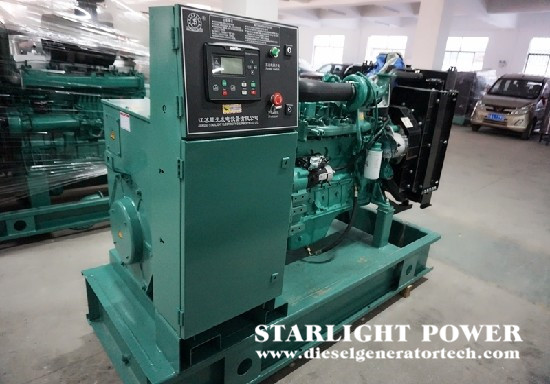 However, the diesel filter is a vulnerable part, so it is generally necessary to purchase a replacement from the manufacturer for about 500 hours of operation. Don't use it with overload, it will not only consume a lot of fuel, but also shorten the life of Cummins diesel generator set. Regular maintenance of Cummins diesel generator sets. Maintenance of Cummins diesel generator sets is a very important task. Because Cummins diesel generator sets will have a certain amount of wear during operation, we need to maintain Cummins diesel generator sets at this time.
If the maintenance is improper, the Cummins diesel generator set will gradually form abnormal wear, which may cause certain wear and tear on the cylinder liner, cylinder diameter, piston, etc. of the Cummins diesel generator set, resulting in dirty oil scraping of the Cummins diesel generator set, or even Difficulties in starting, blue smoke, etc. Therefore, it is necessary to carry out daily maintenance on the Cummins diesel generator set to ensure that the Cummins diesel generator set does not leak oil. Check once a day to maintain the best fuel supply angle. If the fuel supply angle of the Cummins diesel generator set is offset, the fuel supply time will be lengthened and fuel consumption will increase.
Jiangsu Starlight Power Generation Equipment Co., Ltd. was founded in 1974 and is one of the earliest manufacturers of generators and diesel generator sets in China. The company has a registered capital of 218.88 million yuan. The company covers an area of 86,000 square meters and a building area of 55,000 square meters. There are more than 660 employees, including 456 professional technicians and 106 senior technicians. It has 46 sales and service outlets nationwide. The main products are diesel engines, generator sets, and diesel generators, providing users with a one-stop service of design, supply, debugging and maintenance at any time. Starlight has always insisted on using first-class talents, building first-class enterprises, manufacturing first-class products, creating first-class services, and making every effort to build a first-class domestic enterprise. If any question please feel free to visit our website https://www.dieselgeneratortech.com/ or send email to sales@dieselgeneratortech.com.