Apr. 06, 2023
Today, we will analyze the fault of the rotating rectifier of the diesel generator set for each generator user.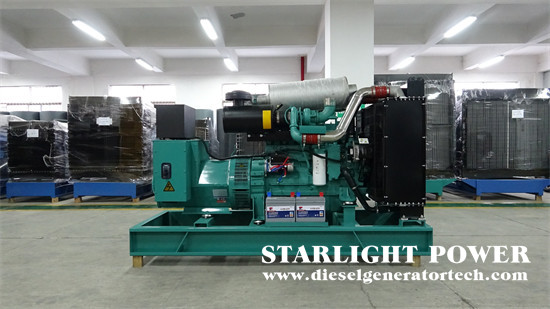 1. Fault phenomenon of diesel generator set
The rotating rectifier of diesel generator sets usually consists of silicon rectifying elements that constitute a rectifying circuit. If one or more rotating silicon elements in the circuit are damaged, the damaged silicon elements will lose one-way conductivity (both forward and reverse directions are conductive), causing the circuit to be in a short circuit state. Once the rotating silicon components of the diesel generator set are short-circuited, the generator has no output voltage when the diesel generator set is running. If faults are not detected and eliminated in a timely manner, the armature windings of the AC exciter will be burned out and the generator will be forced to shut down.
2. Fault causes of diesel generator set
(1) Rotating rectifier silicon rectifier diode, damaged due to overvoltage or overcurrent.
(2) During installation of the silicon rectifying element of the rotary rectifier of the diesel generator set, the torsional torque is too large, resulting in deformation of the tube shell and damage to the internal silicon wafer.
(3) The load power factor is too low, causing the excitation current to exceed the rated current of the silicon rectifier element for a long time and causing damage to it.
3. Treatment method for diesel generator set
(1) Rotating silicon components shall be equipped according to the current level specified in the drawing. If there are no drawings and data at hand, the excitation current value of the main generator can be set up close to the standard specification silicon element. Currently, the common specifications of rotary rectifiers for diesel generator sets produced in China include 16A, 25A, 40A, 70A, and 200A.
(2) Reasonably select the voltage level of rotating silicon components for diesel generator sets.
(3) Tighten the rotating silicon element nut with an appropriate torque. Use a constant torque wrench to tighten the nut.
(4) Take overvoltage protection measures.
Jiangsu Starlight Power Generation Equipment Co., Ltd. was founded in 1974 and is one of the earliest manufacturers of generators and diesel generator sets in China. The company has a registered capital of 218.88 million yuan. The company covers an area of 86,000 square meters and a building area of 55,000 square meters. There are more than 660 employees, including 456 professional technicians and 106 senior technicians. It has 46 sales and service outlets nationwide. The main products are diesel engines, generator sets, and diesel generators, providing users with a one-stop service of design, supply, debugging and maintenance at any time. Starlight has always insisted on using first-class talents, building first-class enterprises, manufacturing first-class products, creating first-class services, and making every effort to build a first-class domestic enterprise. If any question please feel free to visit our website https://www.dieselgeneratortech.com/ or send email to sales@dieselgeneratortech.com.