Mar. 21, 2023
Why the quality of diesel generator set lubricating oil cannot be separated from daily management. Because some daily management details will have an impact on the lubricating oil, non-standard management will not only affect the quality, but also bring safety failures. Therefore, we must do a good job of management in order to lay a foundation for the subsequent lubrication operation.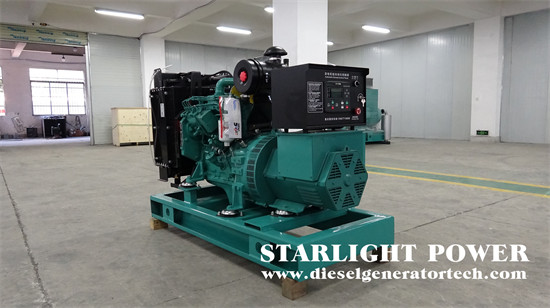 Bulk oil products
1. The container containing and storing diesel genset lubricating oil must be clean;
2. Pay special attention to prevent water and impurities from mixing during storage.
4. The storage period of bulk lubricating oil should not exceed half a year.
5. The density of lubricating oil is about 0.75~0.95g/cm, which is lighter than water and insoluble in water. The flash point (opening) of lubricating oil is generally higher than 150 ℃, and it is flammable. Attention should be paid to prevent outflow from polluting the environment and burning.
6. Mark the product name, brand, grade, quantity and warehousing date.
7. In principle, the same oil produced by different manufacturers cannot be mixed for storage. If it cannot be mixed for storage, "mixing test" shall be conducted first to confirm that there is no adverse reaction before operation.
Barreled oil products
1. Rough operation of oil loading and unloading truck is strictly prohibited, and the height of oil stacking should be appropriate to avoid danger or crushing products.
2. Pay special attention to prevent water and impurities from mixing during storage.
3. The storage period of barreled lubricating oil can be longer than that of bulk lubricating oil, but generally not more than one year.
4. Different diesel generating set oil products should be stacked separately and clearly marked with the product name, brand, grade, quantity and warehousing, so as to avoid mistakes during delivery.
The above storage management details need to be carefully implemented, which can also indirectly improve the efficiency and effect of lubrication operation, so that the diesel generator set can get the best lubrication. Of course, there is more knowledge about lubrication. Starlight will continue to summarize and sort it out for you.
Jiangsu Starlight Power Generation Equipment Co., Ltd. was founded in 1974 and is one of the earliest manufacturers of generators and diesel generator sets in China. The company has a registered capital of 218.88 million yuan. The company covers an area of 86,000 square meters and a building area of 55,000 square meters. There are more than 660 employees, including 456 professional technicians and 106 senior technicians. It has 46 sales and service outlets nationwide. The main products are diesel engines, generator sets, and diesel generators, providing users with a one-stop service of design, supply, debugging and maintenance at any time. Starlight has always insisted on using first-class talents, building first-class enterprises, manufacturing first-class products, creating first-class services, and making every effort to build a first-class domestic enterprise. If any question please feel free to visit our website https://www.dieselgeneratortech.com/ or send email to sales@dieselgeneratortech.com.