Apr. 19, 2023
If you purchase diesel generator, it is recommended to consider well-known brand diesel generator. Many well-known brands like now are good. If you choose him, don't choose him according to our preferences. For the diesel generator used by the factory, the price itself is not particularly expensive. Like some brands of 100KW diesel generator, it is about 30000 to 40000 yuan. Personally, like most manufacturers, purchasing around 30000 yuan is a good idea. Because the cost of diesel generator is high, some poor manufacturers only seek low prices and quietly use it for second-hand diesel engines, which can save costs. On the surface, it is impossible to judge whether it is added with such refurbished items.

If you choose a well-known brand, it may be more expensive to buy a diesel generator set. However, purchasing a cheap generator will be detrimental to your future power supply, as no matter how much you save on purchasing costs, one thing to consider is that cheap generators usually have high maintenance costs. In addition, there are other reasons why purchasing a cheap generator can make your gains outweigh losses. Jiangsu Starlight Electricity Equipments Co.,Ltd. will share some of them to help you understand the difference between brands and low-priced generators.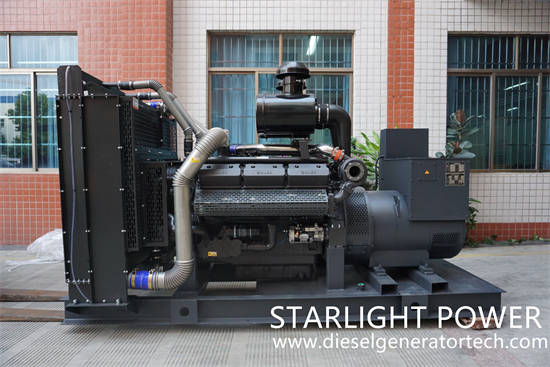 Diesel generator plays an important role in our daily life, production and operation. When the public power grid is cut off or fails, diesel generator becomes extremely valuable. According to relevant reports, some industries or enterprises will incur huge losses due to power failure for 10 minutes. Therefore, in order to avoid such problems, we need to purchase a powerful, powerful and efficient standby diesel generator. Here, we don't recommend you to buy generators at a high price, but you should choose wisely, resolutely abandon cheap generators, and choose the best quality well-known brands. For example, Jiangsu Starlight Electricity Equipments Co.,Ltd. provides you with high-quality diesel generator sets, as well as long-term one-on-one service, three guarantees and joint guarantee, which has extremely low maintenance costs.
Suppliers of cheap generators will not provide customers with good customer support due to the need to ensure profits. This is the same reason for purchasing household appliances in peacetime. Usually, the after-sales service of cheap generator sets is very poor, which brings trouble to customers.
This has never happened to suppliers of well-known generator brands. They provide a good customer support system to solve customer problems. Whether you have doubts about warranty, maintenance, or any questions about the product, the customer service representative will provide assistance as soon as possible.
If you want to purchase a cheap generator, you will have to face some issues, such as warranty issues, poor customer support, low efficiency, high operating costs, etc. It is better to invest to buy a high-quality Jiangsu Starlight diesel generator set and save your future costs. I hope the above information can help you understand the reasons, and you can easily distinguish between local low-cost generator sets and well-known brand generators.
Founded in 1974, Jiangsu Starlight Electricity Equipments Co.,Ltd. is a wholly-owned subsidiary of Jiangsu Starlight Power Group. It is one of the earliest manufacturers of generator sets in China. Starlight Power has 64 sales and service departments, which provide users with long-term technical advice, free debugging, free maintenance, and free training services. Looking forward to your inquiry, for more details, please contact us with sales@dieselgeneratortech.com.